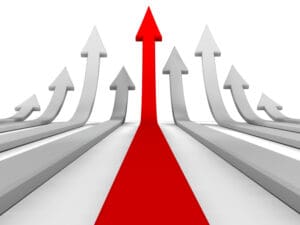 CHARLOTTE, N.C. — Sonic Automotive, Inc., one of the nation's largest automotive retailers, today reported that 2011 third quarter earnings from continuing operations were $0.33 per diluted share compared to $0.25 per diluted share in the prior year quarter.
Third Quarter 2011 Highlights
Continuing operations profits up 39%; EPS up 32%
Total revenues up 13% over prior year quarter. Volume exceeds industry growth.
New vehicle revenue up 13%; New vehicle volume up 8%
Used vehicle revenue up 17%; Used volume up 16%; 10th consecutive quarter of double-digit growth
Parts and Service revenue up 5%.
Business Overview – Strong Top Line Growth Continues
Commenting on the third quarter results, Jeff Dyke, the Company's EVP of Operations, stated, "We saw continued growth both in the overall industry trends and in Sonic's third quarter results. New and used vehicle revenue saw double digit growth, which translated into a 39% increase in continuing operations profit compared to the same period last year. Our higher-margin parts and service business continues to increase as we grow our customer base and continue the implementation of operating playbooks in this area."
Current Outlook – Increasing Full-Year Guidance
Commenting on the business, B. Scott Smith, the Company's President, said, "The automotive retail industry continued its steady rebound throughout the third quarter. We saw sales volume increase as we progressed through the quarter as a result of the recovery in the Japanese production capability. We expect this momentum to continue into the fourth quarter as these brands return to a normal production cycle."
Mr. Smith continued, "We continue to target a 2011 industry volume of 12.5 million vehicles. As a result of the growth we've seen in our base business through the successful integration of our various operating playbooks and our favorable brand mix, we are increasing our expected 2011 earnings from continuing operations to $1.33 to $1.37 per share."
Presentation materials for the Company's October 25, 2011 earnings conference call at 11:00 A.M.(Eastern) can be accessed on the Company's website at www.sonicautomotive.com by clicking on the "Investor Relations" tab under "Our Company" and choosing "Webcasts & Presentations".
To access the live broadcast of the call over the Internet go to: www.sonicautomotive.com
A live audio of the call will be accessible to the public by calling (877) 791-3416. International callers dial (706) 643-0958. Callers should dial in approximately 10 minutes before the call begins.
A conference call replay will be available one hour following the call for seven days and can be accessed by calling: (855) 859-2056, International callers dial (404) 537-3406, Conference ID: #16406078.
About Sonic Automotive
Sonic Automotive, Inc., a Fortune 500 company based in Charlotte, N.C., is one of the nation's largest automotive retailers. Sonic can be reached on the web at www.sonicautomotive.com.
Included herein are forward-looking statements, including statements with respect to future industry growth trends, recovery of Japanese brands production capacity, EPS targets and future impacts from the implementation of our various operational playbooks. There are many factors that affect management's views about future events and trends of the Company's business. These factors involve risk and uncertainties that could cause actual results or trends to differ materially from management's view, including without limitation, economic conditions in the markets in which we operate, new and used vehicle sales volume, the success of our operational strategies, the rate and timing of overall economic recovery and the risk factors described in the Company's annual report on Form 10-K for the year ending December 31, 2010 and quarterly report on Form 10-Q for the quarter ending June 30, 2011. The Company does not undertake any obligation to update forward-looking information.
Sonic Automotive, Inc.
Results of Operations (Unaudited)
(In thousands, except per share, unit data and percentage amounts)
Third Quarter Ended September 30,
2011
2010
Revenues
New retail vehicles
$ 1,005,800
$ 886,355
Fleet vehicles
52,780
51,354
Total new vehicles
1,058,580
937,709
Used vehicles
530,969
453,815
Wholesale vehicles
48,588
47,597
Total vehicles
1,638,137
1,439,121
Parts, service and collision repair
297,951
283,741
Finance, insurance and other
56,761
47,398
Total revenues
1,992,849
1,770,260
Total gross profit
302,924
281,799
SG&A expenses
(238,704)
(226,331)
Impairment charges
(102)
(87)
Depreciation
(10,340)
(8,731)
Operating income
53,778
46,650
Interest expense, floor plan
(4,348)
(5,430)
Interest expense, other, net
(15,116)
(15,226)
Interest expense, non-cash, convertible debt
(1,742)
(1,768)
Interest expense / amortization, non-cash, cash flow swaps
(313)
(1,484)
Other expense, net
(826)
(351)
Income from continuing operations before taxes
31,433
22,391
Provision for income taxes
(12,100)
(8,442)
Income from continuing operations
19,333
13,949
Income (loss) from discontinued operations
68
(964)
Net income
$ 19,401
$ 12,985
Diluted:
Weighted average common shares outstanding
65,517
65,851
Earnings per share from continuing operations
$ 0.33
$ 0.25
Loss per share from discontinued operations
–
(0.02)
Earnings per common share
$ 0.33
$ 0.23
Gross Margin Data (Continuing Operations):
New retail vehicles
6.6%
6.6%
Fleet vehicles
3.2%
3.1%
Total new vehicles
6.5%
6.4%
Used vehicles
6.6%
7.8%
Total vehicles retailed
6.5%
6.8%
Wholesale vehicles
(4.8%)
(3.1%)
Parts, service and collision repair
48.7%
49.6%
Finance, insurance and other
100.0%
100.0%
Overall gross margin
15.2%
15.9%
SG&A Expenses (Continuing Operations):
Personnel
$ 139,100
$ 131,805
Advertising
13,884
12,642
Rent and rent related
30,591
32,365
Other
55,129
49,519
Total
$ 238,704
$ 226,331
SG&A Expenses as % of Gross Profit
78.8%
80.3%
Operating Margin %
2.7%
2.6%
Unit Data (Continuing Operations):
Retail new units
27,941
25,780
Fleet units
2,047
2,020
Total new units
29,988
27,800
Used units
26,608
22,987
Total units retailed
56,596
50,787
Wholesale units
7,326
7,272
Other Data:
Continuing Operations unit volume percentage changes:
Retail new units
8.4%
Fleet units
1.3%
Total new units
7.9%
Used units
15.8%
Total units retailed
11.4%
Wholesale units
0.7%
Sonic Automotive, Inc.
Results of Operations (Unaudited)
(In thousands, except per share, unit data and percentage amounts)
Nine Months Ended September 30,
2011
2010
Revenues
New retail vehicles
$ 2,902,729
$ 2,463,139
Fleet vehicles
171,869
148,849
Total new vehicles
3,074,598
2,611,988
Used vehicles
1,549,197
1,339,323
Wholesale vehicles
125,428
108,336
Total vehicles
4,749,223
4,059,647
Parts, service and collision repair
889,243
842,697
Finance, insurance and other
162,010
133,607
Total revenues
5,800,476
5,035,951
Total gross profit
903,824
830,153
SG&A expenses
(711,657)
(672,542)
Impairment charges
(160)
(132)
Depreciation
(30,099)
(25,729)
Operating income
161,908
131,750
Interest expense, floor plan
(14,766)
(15,615)
Interest expense, other, net
(45,986)
(48,024)
Interest expense, non-cash, convertible debt
(5,151)
(5,175)
Interest expense / amortization, non-cash, cash flow swaps
(599)
(5,402)
Other expense, net
(736)
(7,522)
Income from continuing operations before taxes
94,670
50,012
Provision for income taxes
(37,395)
(19,905)
Income from continuing operations
57,275
30,107
Loss from discontinued operations
(1,559)
(4,532)
Net income
$ 55,716
$ 25,575
Diluted:
Weighted average common shares outstanding
65,800
65,711
Earnings per share from continuing operations
$ 0.97
$ 0.56
Loss per share from discontinued operations
(0.03)
(0.07)
Earnings per common share
$ 0.94
$ 0.49
Gross Margin Data (Continuing Operations):
New retail vehicles
6.6%
6.8%
Fleet vehicles
3.2%
2.8%
Total new vehicles
6.4%
6.6%
Used vehicles
7.3%
8.0%
Total vehicles retailed
6.7%
7.1%
Wholesale vehicles
(3.8%)
(3.6%)
Parts, service and collision repair
49.1%
50.0%
Finance, insurance and other
100.0%
100.0%
Overall gross margin
15.6%
16.5%
SG&A Expenses (Continuing Operations):
Personnel
$ 415,161
$ 394,505
Advertising
41,197
36,445
Rent and rent related
94,269
97,151
Other
161,030
144,441
Total
$ 711,657
$ 672,542
SG&A Expenses as % of Gross Profit
78.7%
81.0%
Operating Margin %
2.8%
2.6%
Unit Data (Continuing Operations):
New retail units
83,204
71,809
Fleet units
6,686
6,042
Total new units
89,890
77,851
Used units
78,994
68,861
Total units retailed
168,884
146,712
Wholesale units
19,326
17,627
Other Data:
Continuing Operations unit volume percentage changes:
New retail units
15.9%
Fleet units
10.7%
Total new units
15.5%
Used units
14.7%
Total units retailed
15.1%
Wholesale units
9.6%
Sonic Automotive, Inc.
Earnings Per Share Reconciliation (Unaudited)
(In thousands, except per share data)
For the Third Quarter Ended September 30, 2011
Income
Income
From Continuing
From Discontinued
Operations
Operations
Net Income
Weighted
Per
Per
Per
Average
Share
Share
Share
Shares
Amount
Amount
Amount
Amount
Amount
Amount
Earnings and shares
52,366
$ 19,333
$ 68
$ 19,401
Effect of participating securities:
Non-vested restricted stock
and stock units
–
(253)
–
(253)
Basic earnings and shares
52,366
$ 19,080
$ 0.36
$ 68
$ 0.01
$ 19,148
$ 0.37
Effect of dilutive securities:
Contingently convertible
debt (5.0% Convertible Notes)
12,590
2,366
–
2,366
Stock compensation plans
561
Diluted earnings and shares
65,517
$ 21,446
$ 0.33
$ 68
$ –
$ 21,514
$ 0.33
For the Third Quarter Ended September 30, 2010
Income
Loss
From Continuing
From Discontinued
Operations
Operations
Net Income
Weighted
Per
Per
Per
Average
Share
Share
Share
Shares
Amount
Amount
Amount
Amount
Amount
Amount
Earnings (loss) and shares
52,311
$ 13,949
$ (964)
$ 12,985
Effect of participating securities:
Non-vested restricted stock
and stock units
–
(137)
–
(137)
Basic earnings (loss) and shares
52,311
$ 13,812
$ 0.26
$ (964)
$ (0.01)
$ 12,848
$ 0.25
Effect of dilutive securities:
Contingently convertible
debt (5.0% Convertible Notes)
12,890
2,498
16
2,514
Stock compensation plans
650
Diluted earnings (loss) and shares
65,851
$ 16,310
$ 0.25
$ (948)
$ (0.02)
$ 15,362
$ 0.23
For the Nine Months Ended September 30, 2011
Income
Loss
From Continuing
From Discontinued
Operations
Operations
Net Income
Weighted
Per
Per
Per
Average
Share
Share
Share
Shares
Amount
Amount
Amount
Amount
Amount
Amount
Earnings (loss) and shares
52,414
$ 57,275
$ (1,559)
$ 55,716
Effect of participating securities:
Non-vested restricted stock
and stock units
–
(744)
–
(744)
Basic earnings (loss) and shares
52,414
$ 56,531
$ 1.08
$ (1,559)
$ (0.03)
$ 54,972
$ 1.05
Effect of dilutive securities:
Contingently convertible
debt (5.0% Convertible Notes)
12,789
6,970
–
6,970
Stock compensation plans
597
Diluted earnings (loss) and shares
65,800
$ 63,501
$ 0.97
$ (1,559)
$ (0.03)
$ 61,942
$ 0.94
For the Nine Months Ended September 30, 2010
Income
Loss
From Continuing
From Discontinued
Operations
Operations
Net Income
Weighted
Per
Per
Per
Average
Share
Share
Share
Shares
Amount
Amount
Amount
Amount
Amount
Amount
Earnings (loss) and shares
52,151
$ 30,107
$ (4,532)
$ 25,575
Effect of participating securities:
Non-vested restricted stock
and stock units
–
(295)
–
(295)
Basic earnings (loss) and shares
52,151
$ 29,812
$ 0.57
$ (4,532)
$ (0.09)
$ 25,280
$ 0.48
Effect of dilutive securities:
Contingently convertible
debt (5.0% Convertible Notes)
12,890
6,709
28
6,737
Stock compensation plans
670
Diluted earnings (loss) and shares
65,711
$ 36,521
$ 0.56
$ (4,504)
$ (0.07)
$ 32,017
$ 0.49
Author: