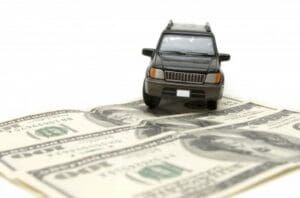 This past week, wholesale and used-car prices started to feel the effects of rising demand in the wake of Hurricane Sandy. Auction activity from as far as Texas had rising levels of sales attributed to replacement vehicle sales. Black Book recorded daily changes in vehicle values, with highlights in the following areas:
Car segments saw softest price declines since the week of July 6, with prices easing just -0.2% on the week. Four segment types declined -$30 or less: Entry Mid-size Cars, Compact Cars, Full-size Cars and the Entry-Level Cars.
Overall demand for vehicles appears to be picking up due to vehicle replacement activity. For the first time since August, no car segment type saw a level of decline of -$100 or more.
Truck categories also saw less depreciation this past week compared with the previous three weeks. Mid-size Pickup Trucks, Mid-size SUVs and even Luxury SUVs all saw noticeable changes in less depreciation levels.
Some captive lenders have been asking Black Book where cars should be shipped in order to meet the rising demand for replacement vehicles. Additionally, Black Book's accuracy in VIN reporting helps lenders and shoppers identify if a vehicle was located in the Northeast for additional vehicle damage and closer inspection.
Black Book Managing Editor, Ricky Beggs, commenting in today's weekly video address: "There are a handful of scenarios around the market working to fill the needs for replacement vehicles resulting from the flooding and other physical damage of the vehicles. There will be an increase in used values of many, but not all type vehicles, as a result of the increased demand while the supplies overall are still very tight. Remarketers will do their best to offer the needed vehicles in the most prudent way."
About Black Book
In business since 1955, Black Book is a provider of accurate pricing insight, mobile solutions and online vehicle trade-in valuation for the automotive industry. The company offers the industry's most accurate vehicle valuation insight to dealers, lenders, remarketers and government agencies. Black Book also provides automotive shoppers with instant and accurate credit-score estimates and trade-in appraisals, which provide the highest quality sales leads for dealers. Click here to view Ricky Beggs' weekly video series offering the latest insight in the auto market http://ow.ly/aHFD6. Follow Ricky on Twitter @BeggsBlackBook (https://twitter.com/beggsblackbook) and on Facebook http://www.facebook.com/blackbookUSA.
Author: