Smart dealers and managers are using the Internet to super-size their traffic—and avoiding the dreaded race to the bottom that puts a squeeze on gross profits. But in the crush of third-party sites and the sea of competitive listings, how will your inventory stand out? Thanks to thorough research and analysis on the emerging online behavior of today's savvy online car shopper, FirstLook and MAX Systems have unlocked this key to automotive marketing success.
Jacob Solotaroff, general manager of MAX Systems, will share cutting-edge insights with you on how to create the most consumer-relevant online listings. By exploring how and why consumers make buying decisions, how they decide where to buy, how they decide what to pay and how they determine the value of your inventory, you will discover the keys to overcoming marketing challenges, driving more traffic, more volume, and stronger closing rates at solid margins. Jacob Solotaroff is sharing his expertise with you.
What will you learn and what action items will you take back to the dealership?
1. Learn how to create the most relevant, successful online listings.
2. Learn how to identify the mistakes dealers make that drive customers away, hurt turnover and reduce gross profit margins
3. Learn how to introduce proven tools that help dealers drive traffic, increase volume and achieve stronger closing rates at solid margins.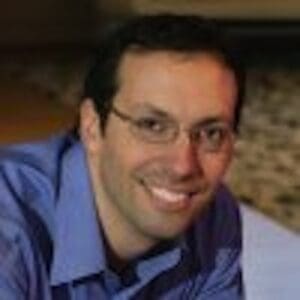 Jacob Solotaroff, senior vice president, general manager of MAX Systems is responsible for the overall strategy and direction of MAX Systems. He brings 15 years of experience in software and analytical technology. Previously, Solotaroff was the general manager of a Match.com business unit and before that led Match's North American Product Management team.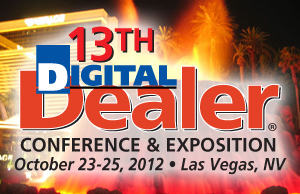 A 13th Digital Dealer® Conference & Exposition Featured Speaker: Jacob Solotaroff presents:  How to Hook Shoppers Online, and Buyers on the Lot: Discover how today's consumers make car-buying decisions that will change the way you advertise online.
We're building out the agenda, selecting speakers and topics for more than 100 sessions that are laser-focused on all things digital.
The Digital Dealer Conference & Exposition is the premier educational conference and expo dedicated to Internet and technology solutions for automotive professionals. Digital Dealer events deliver the largest array of speakers, peer to peer opportunities, and exhibit hall offerings – all carefully designed to impart cutting edge business strategies. With an audience of the industry's most progressive dealers and managers and the most innovative conference format, Digital Dealer provides the ultimate learning and networking environment.  For more information, visit:  www.DigitalDealerConference.com
Author: