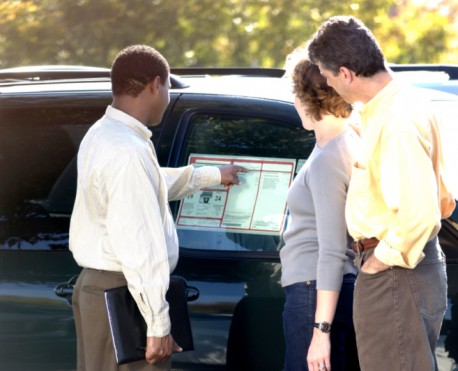 I am really enjoying being back on the 20 group speaking circuit. Some of these groups I spoke to 20 years ago and recently it has really opened my eyes to the basic philosophy of where we have come in our industry based on our own performance.
The one thing I always liked about 20 groups is the fact that you had something to compare yourself to within 20 dealers, mostly your size and personality; otherwise you could transfer into another group. What finally hit me right between the eyes is the conversation we repeatedly have when we go in-house on dealerships and look at the overall performance of a sales manager and his sales staff. We point out to that sales manager that these individuals are a direct reflection on your personality. You either hired them or accepted them as part of your sales team and they are the individuals who are going to determine your annual income. This also goes for the dealer.
This is where the comfort zone comes into play. We all know that a salesperson is going to sell within their own financial comfort zone unless they are highly motivated to excel. That's the job of a sales manager. The job of a dealer or general manager is to highly motivate the sales manager out of their personal comfort zone.
I was walking around the room at a recent 20 group, listening to them compare themselves with the other dealers in the group. I realized that those dealers were comfortable as long as they were in the top 50% of the group. They were in a comfort zone. They would work on areas that they were lagging in based on the reports (which I think are fantastic). I listened to the dealers discuss and say things, such as, "I'm number 3 in the 20 group in pre-owned", then I would look at the overall numbers of that 20 group where they were running .6 to 1 used to new. This dealer who was in 3rd place is running .4 used to new and in his comfort zone because he associated himself to that particular group.
I highly recommend that you take another look at the three most important things in any industry, and especially ours. Since we are one of the last true entrepreneurial, un-personally regulated operations in day to day business in our country as we know it. Those three things are simple. Purpose, Structure and Accountability.
1) redefine the purpose of why you have a new car store or why you are the general manager of a new car store.
2) look at how you are structured.
3) Look at who is accountable as each department head in your store and what you truly think they should be doing as a result of the opportunity you are giving them.
Remember, there is a large percentage of our new car dealers out there today, where the product makes the man, the man doesn't make the product. You know which franchises I'm talking about. Regardless of which one you have, you close such a small percentage of the opportunities that you have. It could be well worth your time to redefine purpose, structure, and accountability as well as elevating your personal comfort zone.
Author: