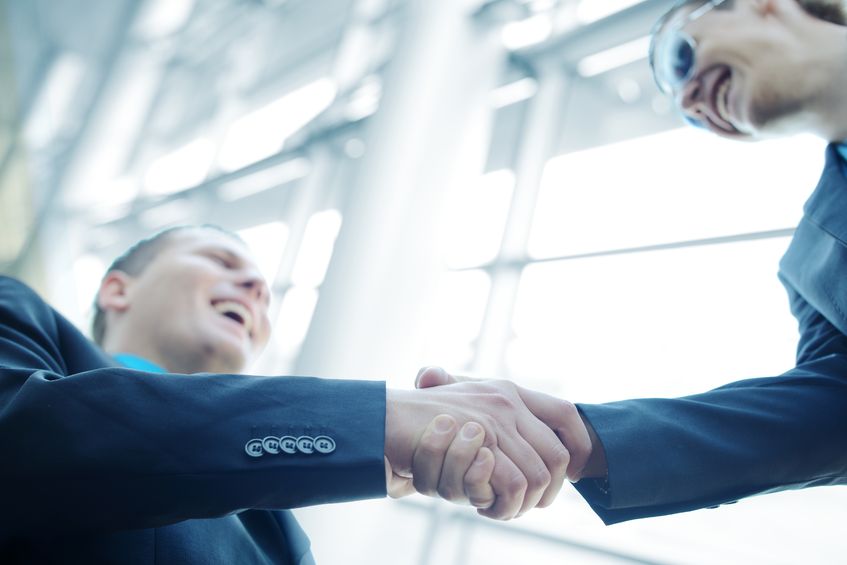 The basic assumption today is that a buyer won't be back into the market for perhaps eight to ten years. All the statistics tell us this – owners are maintaining their current vehicles longer, on average up to 11 years! A dealer will starve to death if it is restricted to this purchase cycle.
According to AutoMD.com, more than three-quarters of respondents to a 2012 car-buying attitude survey found that "78% now say that 10+ years (or until it dies) is the appropriate vehicle lifespan. Most telling is that over half say that a better economy would not change their habit of holding onto their vehicle longer."
So, what can a dealer do about this? One solution that is working very well for many dealers is to create their own' buy cycle'. This bold and unusual move will free dealers from today's extended purchase cycle and instead help capture return buyers much earlier than imagined; even in as little as nine months!
Dealers doing this accomplish three important goals: (1) They sell or lease another new unit (2) they typically take in low-mileage, newer model trades they sold originally, and (3) they keep the customer within the dealership family, improving retention and loyalty, at substantially less cost than traditional marketing to new prospects!
Of course, not every buyer sold this week or this month will be the type of customer to whom this sort of strategy will appeal or be practical. However, responses from motorists in the AutoMD.com survey already mentioned give some inkling of the potential and some triggers:
Vehicle worn out, no other option but to buy again – 57%
Attraction of "great vehicles on the market" – 27%
Good deals based on low finance rates and credit availability – 11%
A long buy cycle not only affects floor traffic (today's pent-up demand is already diminishing), but relies too much on passive selling. Most dealers sell the old fashioned way. They wait for the phone to ring or ups to walk into the showroom, driven by traditional and online marketing as well as social media and word-of-mouth. In a typical average-sized dealership that retails 75 to 100 new vehicles a month, the standard 19% close rate means a sales associate would need to present to five shoppers, to earn one sale. How many ups and calls have to come into the dealership to bring those buyers into the store? Can you really advertise so extensively or spend enough marketing money these days, to accomplish your goals?
Fortunately, there is another, much less expensive, supplemental way to increase monthly sales without relying on new traffic volume. This opportunity is largely untapped by many dealers which is a costly oversight, as these opportunities are already loyal customers in your dealership database.
These opportunities already exist for virtually all dealers and by analyzing this customer base, a dealer can pursue these existing customers and specifically target those who bought new vehicles from your dealership within the last nine to 24 months. These are sales opportunities that few sales associates (or even their managers) would even consider to be in the market again so soon.
Many of these customers would like to be in the market for a new one – if the economics would work in their favor. That is, if they could move up into a newer vehicle or get a different model, color or options, for a similar payment to what they are making currently.
These customers frequently share these characteristics:
They paid too much for the model they just bought, either due to an aggressive presentation they accepted, the time of the month they bought, and the lease or finance rates at the time.
They bought the wrong car, either color, body style or other feature that is no longer desired or acceptable after a few motoring miles. Uncomfortable seats or poor visibility for one of the drivers of the vehicle is an example.
They are the kind of buyer who would love to drive the latest model if feasible financially.
There has been a lifestyle change, like job loss, new family member or other situation that makes it desirable for the customer to want a different vehicle or payment schedule.
Remember, most people like instant gratification. So, if you can put them into a new vehicle without causing any significant financial burden (or no additional burden at all) they will often entertain any reasonable offer. Simply take them out of the model they're now driving and put them into a newer model that better fits their wants and needs, today.
It never cease to surprise me that individuals who purchased from a dealer even as little as nine months prior will often entertain and accept offers to buy back that vehicle and put them into a newer model for about the same payment.
Any dealership using the data analysis tools and the right conversational tactics when they phone these customers to solve their current vehicle "problems" should be able to increase monthly sales substantially each month. A 20% increase is actually quite common. Data analysis software can help make matching potential buyer to the right opportunity easier, faster, more productive, and more profitable but it is not essential. Critical here though is how the associate approaches the existing customer, being fully equipped with such key knowledge as the current payment, new model price and current incentives, and finance or lease terms – and a good approach to address the customer's "buy-again-today" triggers.
Author: