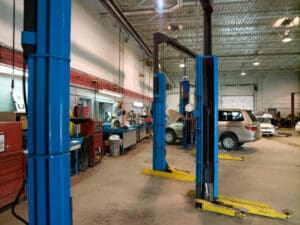 BETHESDA, Md. — Just over a month after consumers and neighborhood repairers packed a Massachusetts State House hearing room to urge passage of Right to Repair legislation, the state's Senate strongly approved the measure with added safeguards to protect both new car dealerships and independent repairers, who have long sought a level playing field.
"We thank Chairman Tom Kennedy and the legislation's senate sponsor, Sen. Jack Hart. Without their leadership, consumers would still be waiting for this step," said Art Kinsman, a spokesman for the Massachusetts Right to Repair Coalition. "We applaud the Senate for acting and look forward to passage in the House and then on to the Governor for his signature – consumers are waiting."
More than 100,000 Massachusetts citizens signed the Right to Repair ballot initiative earlier this year. If the state legislature does not pass a final Right to Repair bill, the state's consumers will get their own chance to vote for passage on the November ballot. Recent polls have shown support level for Right to Repair as high as 87 percent.
The Right to Repair bill passed by the Massachusetts Senate protects motoring consumers by requiring that car manufacturers sell all non-proprietary repair information to local, independent repair shops and new car dealers so they can all repair vehicles using the same manufacturers' codes, thus ensuring a competitive vehicle repair marketplace. Changes to the Senate-passed legislation make certain that new car dealers derive the same benefits and have the same ability to obtain identical repair information as neighborhood repair shops.
At the federal level, the Motor Vehicle Owners' Right to Repair Act (HR 1449) was introduced into the U.S. House of Representatives by Reps. Todd Platts (R-PA) and Edolphus Towns (D-NY) and currently has 50 co-sponsors.
About Right to Repair:
The Motor Vehicle Owners' Right to Repair Act protects motoring consumers from a growing and potentially hazardous vehicle repair monopoly by requiring that vehicle manufacturers provide full access at a reasonable cost to all non-proprietary service information, tools and safety-related bulletins needed to repair motor vehicles. The legislation provides car companies with strong protections for their trade secrets, only requiring them to make available the same diagnostic and repair information they provide their franchised dealers to the independent vehicle repair market.  For more information about the Right to Repair Act, visit www.righttorepair.org and www.massrighttorepair.com.
Author: