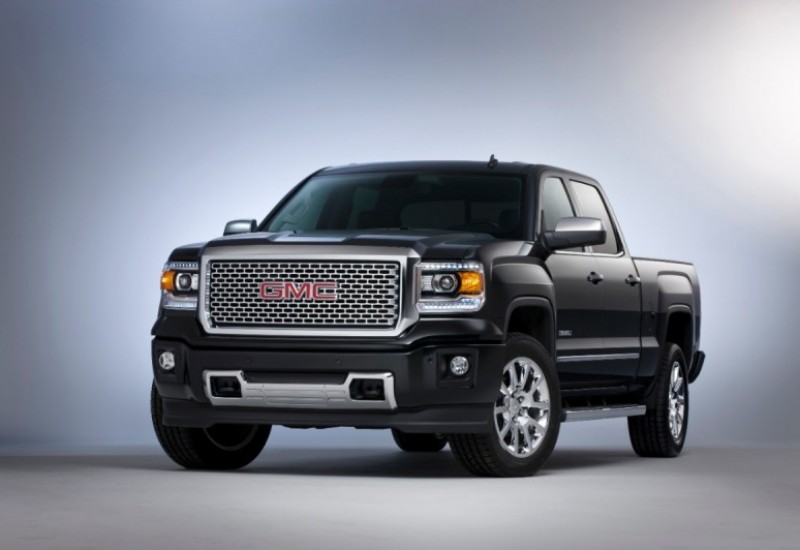 A look at the 2014 GMC Sierra Denali from Pursuitist.
The luxury GMC Sierra 1500 Denali is back, and it's packing some serious power. This fall the relaunched Denali will arrive with a new 6.2-liter V-8 engine that produces 420 horsepower and 450 lb.-ft. of torque. GM says the Denali will have more power than any other light-duty truck engine, with the ability to tow up to 12,000 lbs.
In addition to upping the power needle, GM has managed to lower fuel consumption with the vehicle's new engine being equipped with cylinder deactivation, which allows the V-8 to shut off four of its cylinders when power demands are light. The new engine also has direct fuel injection, which is more efficient than standard fuel injection. Fuel-consumption numbers have not been finalized, but GMC expects them to be better than the current 6.2-liter V-8, which is rated at 13 mpg in the city and 18 mpg on the highway.
Click here to read the full article >>
Author: