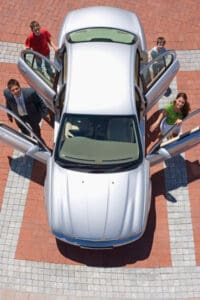 Real-time Research Shows Midsize Sedans Most Preferred in July
Palo Alto, California, USA—According to Market Insight Corporation, although still popular with US female auto shoppers, preference for the "Crossover" body styles have been decreasing as "Sedan" body styles are becoming increasingly popular, based on thousands of female auto shoppers visiting MyProductAdvisor.com from January 1, 2012 to July 31, 2012. In July, the midsize sedan was the single most popular body style among US female shoppers after beginning the year behind the compact and midsize crossover body styles.
The top 10 most preferred body styles by US female shoppers in July were as follows:
Midsize sedan
Compact crossover
Midsize crossover
Compact sedan
Large sedan
Compact traditional SUV
Midsize traditional SUV
Large crossover
Small Sedan
Compact 5-door/wagon
Source: Market Insight Corporation
Preference for body styles is not uniform by age for US female auto shoppers. The four categories of sedans were most preferred among all body styles by the 18-24 age group in the 1st half of 2012. Compact and medium crossovers had the highest preference for the 35-49 age group in the same time period.
"Many factors affect shifting sentiment among US auto shoppers. Among those are fuel price, technology, new feature introduction, and economic conditions," said Rich Falcone, President & CEO at Market Insight. "Access to a continuous source of shopper preference data is essential for timely planning, decision, and execution."
About Market Insight Corporation (MyProductAdvisor)
MyProductAdvisor is a consumer facing website that provides a real-time portal into the minds of consumers. This service continuously gathers shopper preferences for specific product attributes. MyProductAdvisor delivers unbiased buying recommendations to shoppers, and the preferences it collects fuel a powerful, on-demand consumer research intelligence system. Enterprise companies utilize the intelligence as a product planning decision engine. Market Insight Corporation is the company behind MyProductAdvisor, and was established in 2003.
Author: