Study of 5,000 U.S. Consumers Identifies How Consumers Buy Autos, Cell Phones, Computers, Credit Cards, Health Plans, Insurance Policies, and Televisions
WABAN, Mass. — Temkin Group, a leading market research and consulting firm that helps organizations improve their customer experience, released a new research report: "What Influences Consumer Purchases?" The study, which is based on a survey of 5,000 U.S. consumers, examines the information sources that consumers use to purchase autos, cell phones, computers, credit cards, health plans, insurance policies, and televisions.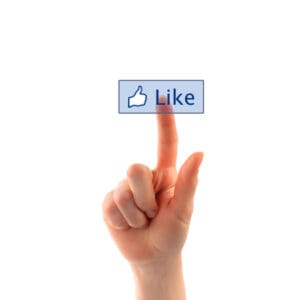 The research shows that social media sites such as Facebook and Twitter affect a modest number of purchasers, ranging from 25% of consumers selecting health plan purchasers to 41% of cell phone buyers. Compared with last year, these percentages have increased for all types of purchases in the study. The largest growth in these social channels occurred in insurance and cell phone purchases.
"Social media does not yet warrant a lot of hype when it comes to how consumers make purchases, but it is becoming increasingly important," states Bruce Temkin, Managing Partner of Temkin Group.
The research also showed that consumers are often drawn towards third party ratings and reviews sites. Over half of consumers use these resources when buying autos, televisions, computers, and cell phones.
Temkin Group analyzed shifts from last year and examined how purchase decisions differ across age groups of consumers. Here are some highlights from the research:
Autos: More than two-thirds of auto buyers rely on their discussions with employees at auto dealerships. While this source is one of the top two across age groups, it's particularly important for consumers who are 45 and older.
Cell phones: Last year as well as this year, interactions with employees are at the top of the list of influencers for cell phone purchases. This is becoming even more important for consumers younger than 35.
Computers: Across all age groups, consumers rely more on discussions with retail store employees than on information from Facebook or Twitter when buying a computer.
Credit cards: On average, consumers use information on credit card websites more than they use any other source when picking a credit card.
Health plans: Across all age groups, the most used source of information for selecting a health plan is either discussions with health plan employees or information on health plan websites.
Insurance policies: Almost two-thirds of consumers said that discussing options with insurance agents is helpful when selecting an insurance policy. Agents are particularly influential for consumers who are 25 and older.
Televisions: Fifty-six percent of respondents buying televisions said that reviews and ratings on third party sites are helpful. This is the most useful information source for consumers who are younger than 45.
The report "What Influences Consumer Purchases?" can be downloaded from the Customer Experience Matters blog, at ExperienceMatters.wordpress.com as well as from the Temkin Group website, www.TemkinGroup.com.
About Temkin Group
Temkin Group is a leading customer experience research and consulting firm with one simple goal for its clients: increase customer loyalty by becoming more customer-centric. The company combines customer experience thought leadership with a deep understanding of the dynamics of large organizations to help senior executives accelerate their results. For more information, contact Bruce Temkin at 617-916-2075 or send an email to info@temkingroup.com.
About Bruce Temkin
Bruce Temkin is widely recognized as a customer experience thought leader and is Customer Experience Transformist and Managing Partner of Temkin Group. He is also the author of a very popular blog, Customer Experience Matters (ExperienceMatters.wordpress.com). Prior to forming Temkin Group, he was a VP at Forrester Research for 12 years. Bruce is a highly demanded speaker who consistently receives high marks for his content-rich, entertaining keynote addresses. He is also the co-founder and Chair of the Customer Experience Professionals Association (CXPA.org), a global non-profit organization dedicated to the advancement of customer experience management.
SOURCE Temkin Group
Author: