New York, NY — Some banks and other financial services firms are using social media to change their image according to a new research report released today by internet researchers Change Sciences Group in New York. Gone are the days when big banking and investing companies didn't have to worry that someone would hear about a bad customer experience. Nowadays a disgruntled customer's story can easily be broadcast across Facebook and Twitter.
To jump to details about the research visit: http://www.changesciences.com/Reports/Social-Media.
A handful of financial firms are rising to the challenge by responding to customers on social media in authentic and meaningful ways, according to the report. But the report's biggest finding is that some firms are going a step further and are using social media to do nothing short of reinventing their brand and rebuilding trust with a wary consumer.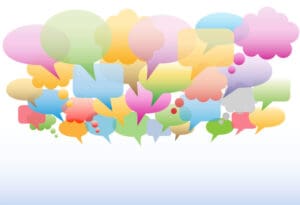 "We're moving into a new era of personal fiscal responsibility. Part of this trend is people banding together online to encourage things like saving, budgeting, and smart investing. Financial firms are beginning to think of ways tap into this, and social media is the place where it's happening," said Pamela Pavliscak, a Change Sciences Partner, and one of the report's authors.
The report finds however than most banks and other financial services firms are woefully behind the social media curve. Customer questions and complaints in social media circles go unaddressed or are addressed in inauthentic ways.
To learn more about the research and download the complete firm rankings, visit http://www.changesciences.com/Reports/Social-Media.
Companies covered in the report include Ally, America First, Ameriprise, Bank of America, BB&T, BECU, Capital One, Chase, Citi, EverBank, HSBC, ING Direct, Navy Federal, PNC, PNC Virtual Wallet, Schwab, SunTrust, TD Bank, TIAA-CREF, US Bank, USAA, and Wells Fargo.
Firms were evaluated using Change Sciences' UX Expert™ customer experience evaluation process.
About Change Sciences Group
Change Sciences was founded in 2000 to bring advanced user experience research methodologies to the web. Its clients include 11 of the top 15 retirement and investing companies, and 16 of the 20 largest banks, and 18 of the Fortune 100.
Author: