Live chat on dealer websites is a constant industry topic and the value of live chat is no longer in question. However, with all of the different levels of chat services available, it is no easy feat to figure out which service is right for your dealership. With numerous vendors providing self-managed, partially managed and fully managed chat, the choices can be confusing, to say the least. The right answer for one dealership may not be the best for another. How do you effectively allocate your staff? What are the best processes needed to make chat successful? What is the ROI? Is chat only beneficial to the sales departments?
Ralph D. Ebersole, a regional director of sales for ActivEngage, will answer all of those questions and more. An overview will be given of each level of live chat services available, and the strengths and weaknesses. Ralph will also review the best practices of chat for those who have already implemented a chat service. You can expect an unbiased view of the three types of services available so dealership personnel can make an educated decision about which level of chat service is best for your dealership. Ralph Ebersole is sharing his expertise with you.
What will you learn and what action items will you take back to the dealership?
1. Learn exactly what live chat is and how effective it can be.
2. Learn which type of live chat service is right for your store.
3. Learn about staffing and best practices for live chat.
4. Learn about the pitfalls of live chat.
5. Learn how live chat impacts all dealership departments.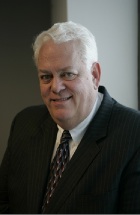 Ralph D. Ebersole is a regional director of sales for ActivEngage. As a recognized automotive digital thought leader, he brings more than 30 years of automotive industry experience, consulting and training expertise. In his role as director of training at Cars.com, he was responsible for leading the organization's dealer training program nationally. Combining his in-depth understanding of the automotive Internet consumer with years of dealership training experience, he has taught sales personnel the fundamentals of the Internet and follow up processes once the consumer makes contact with the dealership. In markets across the country, Ebersole has also consulted in-dealership with thousands of sales representatives to optimize traffic and drive more sales.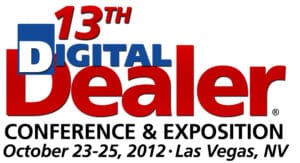 A 13th Digital Dealer® Conference & Exposition Featured Speaker: Ralph D. Ebersole presents:  Live Chat: What you Need to Know to get it Done Right: Everything you need to know about choosing the appropriate level of service for your dealership.
We're building out the agenda, selecting speakers and topics for more than 100 sessions that are laser-focused on all things digital.
The Digital Dealer Conference & Exposition is the premier educational conference and expo dedicated to Internet and technology solutions for automotive professionals. Digital Dealer events deliver the largest array of speakers, peer to peer opportunities, and exhibit hall offerings – all carefully designed to impart cutting edge business strategies. With an audience of the industry's most progressive dealers and managers and the most innovative conference format, Digital Dealer provides the ultimate learning and networking environment.  For more information, visit:  www.DigitalDealerConference.com
Author: