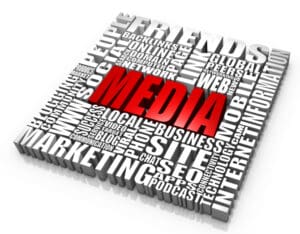 NEW YORK – Online advertising saw strong spend growth globally in the third quarter, with spend up 10% YOY, excluding Asia. This represents strong growth in spite of global economic challenges worldwide. Paid search advertising grew 7% and display grew 21% year-over-year. Retailers saw the largest growth in advertising expenditure, increasing search budgets by 22% compared with the third quarter 2010.
These figures are released quarterly by IgnitionOne, a leading provider of performance marketing technology and services managing more than $1 billion in online advertising.
Key findings in IgnitionOne's Q3 report: 
• Search advertising spend remains solid in Q3. In Q3, total search spend was up 7.2% YOY driven in part by more consumer search activity (impressions up 22%). Europe saw 20% spend growth YOY compared with 7% for the US. Growth in retail, finance and auto was partially offset by modestly lower YOY spends in travel. Retailer spend was particularly strong, growing 22% year-over-year.
• Performance-focused advertisers continue to increase their display advertising budgets (spend up 21% YOY), namely for inventory sold via real-time bidding (RTB). This form of display advertising is similar to search in that it is bought in an online auction marketplace, and therefore highly measurable with spend able to be quickly scaled up or down. CPMs on RTB display are also declining (-23% YOY) as more inventory floods the market, increasing its cost-effectiveness.
• Google's online advertising dominance grows further. The company's share of search advertising rose to 81.6%, and its display advertising platform experienced 184% growth year-over-year. Higher quality search inventory, the product enhancements in Google's Ad Exchange and new highly effective ad formats form the basis of Google's dominance and continued growth in market share.
• Yahoo/Bing alliance shows little impact on the search engine landscape at one year anniversary. On a year-over-year basis, Yahoo/Bing's effective cost-per-impression has declined -22.8% mainly due to declining CPCs (-18%) and declining CTRs (-5.9%). While the Yahoo/Bing alliance has recently introduced ad format changes (Rich Ads in Search) and other innovations, these efforts have had little effect in attracting new advertiser dollars.
"Online advertising has stayed strong despite global economic challenges," said Roger Barnette, President of IgnitionOne. "Marketers are looking for high ROI in this economy, and are increasingly turning to efficient advertising formats like performance display and search. This has resulted in strong advertising growth YOY; which, coupled with increased online activity from consumers, should yield a solid Q4 for publishers and marketers alike."
IgnitionOne's complete Q3 Digital Media Report can be downloaded here.
This report is the latest in a series of reports from IgnitionOne reviewing trends across the online advertising landscape. Previous quarterly reports can be downloaded at http://bit.ly/ignitiononeresearch
About IgnitionOne
IgnitionOne is the world's first closed loop Digital Marketing Suite, offering multiple solutions to improve online performance within a single interface. Solutions include ad management and optimization (search, display and Facebook), cross-channel attribution and website conversion optimization.
IgnitionOne currently powers more than $20 billion in revenue each year for some of the world's leading online marketers, including General Motors, Chico's, Ann Taylor, Fiat and advertising agencies such as MRM Worldwide, CyberAgent and more.
For more information, please visit http://www.ignitionone.com or follow the company on Twitter @ignitionone.
Author: