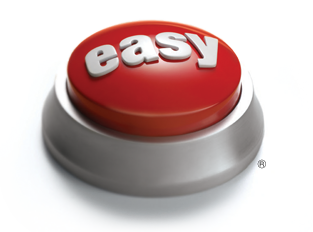 Fumbling through your pockets or handbag to search for the right car key on a key ring is nothing but an obstacle standing between you and your destination. With keyless entry and pushbutton ignition, you can start your car and get to your destination faster. Some of the best technology makes life better by consolidating annoying steps, reducing repetitive tasks, and allowing people to focus on the things that are most important to them.
There is a push-button ignition for F&I as well, a convenience tool that helps managers prepare their aftermarket presentations more quickly and thoroughly and then move the customer through the F&I process efficiently — and profitably for the dealership.
The king of pushbutton ignitions for F&I is the menu. When the F&I manager uses a digital based menu with every F&I presentation, the results achieved are remarkably better than when no menu or a paper menu is used. A recent study by MaximTrak of more than a million transactions with utilization numbers evenly distributed on Retail, Lease and Cash transactions compared deals that did not have a menu to deals in which the menu was utilized. The results were stark and consistent — the digital F&I menu delivered Profit Per Unit (PVR) lifts of 28% on average in the automotive industry and 33% on average for the for the motorcycle industry.
Drives a better F&I
F&I technology simply delivers a better F&I experience, for F&I managers and their customers. It streamlines the entire F&I process. It helps ensure the proper protection of customers' private and personal information. It helps the F&I department comply with pertaining federal regulations the office must meet.
F&I managers are listening more than ever to consumer complaints about the time this process of the deal typically takes. F&I technology helps the manager deliver a briefer F&I experience to consumers. It helps managers quickly pull together everything needed to rate, present, contract and report on deals more quickly, accurately and professionally.
For clarity, a summary of e-menu advantages is presented her, along with other tools the modern F&I department could be using to improve its processes, reduce errors, and streamline all the steps required to do thorough, accurate and profitable deals more quickly:
E-Menu: With an integrated and comprehensive electronic menu platform, F&I managers pull deals and immediately begin tailoring a visual product presentation that is proven to deliver consistent results. The best electronic menus will combine applications used by F&I managers into one centralized workflow. This saves time and ensures that no needed steps are missed and no redundant steps interfere with the customer experience.
E-Sales Tools: Interactive sales tools engage the customer by incorporating the details of their own deal, priorities and habits into a convincing pitch. By explaining the features and benefits of the products in a compelling way, the customer connects the value of each product and how it can enhances their lifestyle goals.
E-Rate: e-rating technology that is integrated effectively into the menu process instantly places real-time rates based on the VIN of the vehicle at the point of sale. The benefit to dealers is that F&I managers are 99.9% less likely to make pricing errors on their F&I products, such as Vehicle Service Contracts, Maintenance Plans, GAP Protection, and other aftermarket products. When implemented effectively, E-Rating simplifies and speeds up how quickly F&I can build a more profitable menu presentation.
E-Contract: E-contracting delivers a seamless contracting platform from the point of sale through contract registration and remittance to integration with aftermarket product vendors. Electronic contract remittance speeds up the contracting process, and can eliminate costly manual-process errors that can cause a lag time in the cash cycle. According to the J.D. Power 2013 U.S. Dealer Financing Satisfaction Study, "process innovations such as e-contracting, combined with improvements to dealer support and a solid product offering, contributed to satisfaction increases."
E-Signature: Digital signature capture speeds document completion. It is critical that e-signature tools are compliant with the Electronic Transactions Act and the Electronic Signature in Global and National Commerce Act, which require four key elements for an electronic signature to be legally binding:
The signature must be unique to each user
The signature process is under sole control the signer
The signature must be linked to a document in such a way as to prevent tampering
E-Registration: F&I processes that lack e-registration are incomplete. E-registration speeds up the registration of contract details to administrative and insurance companies. With standard registration processes, errors are common, contracts get lost, misprinted, turned in late or not at all. These oversights create exposure for the dealer and insurer and aggravate the customer when they call in to file a claim. E-Register systems help to reduce the human error to ensure a smooth transaction from start to finish.
Manual F&I processes can never deliver the accuracy, convenience, or accountability like that afforded by comprehensive electronic menu systems. Menu systems using e-rating, e-contracting, e-signature and e-registration enable the F&I manager to build a professional, complete – timely and accurate – presentation.
Finally, these processes rid the department (and the dealership) of paperwork that slows processes, requires handling, gets lost and is not at all user friendly. E-F&I processes also eliminate costs for printers and supplies, maintenance and frustration. The power to drive F&I profits by using digital F&I tools starts with the push of a button.
Author: