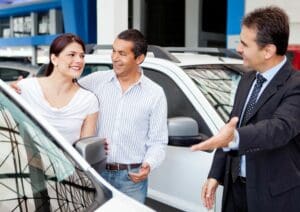 ProMax Unveils New Mobile Workplan and Workscreen for NADA 2015!, from Journal-News.
ProMax Unlimited bolsters its award-winning software package with two big additions to its mobile platform.
Dealer Marketing Services, the makers of ProMax Unlimited, recently released two highly anticipated new features on their ProMax Mobile platform: the Mobile Workplan and the Mobile Workscreen. Two of the most-used functions in ProMax Unlimited's award-winning software package are now available to users on their smartphone or tablet.
"We unveiled ProMax Mobile at NADA in 2013, and it has grown by leaps and bounds since that time," said ProMax CEO John Palmer in a recent blog post. As mobile usage increases across the board from consumers and dealership personnel alike, the need for mobile functionality continues to grow. "We've seen over 200% growth of the usage of ProMax Mobile this year, and I fully expect that rate to be even higher next year," said ProMax CTO Darian Miller.
Both the Mobile Workscreen and Mobile Workplan mirror essential tools in ProMax's award-winning CRM. The Mobile Workscreen is an abridged version of the Customer Workscreen, and the Mobile Workplan duplicates functionality from the Daily Workplan. "Using just these two tools," Palmer noted, "Sales Reps can complete almost all of their daily tasks and activities right from their phone!"
Click here to read the entire article >>
Author: