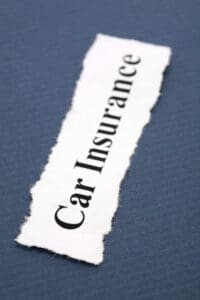 MAYFIELD VILLAGE, Ohio —  Progressive Insurance is helping small business owners get a leg up on their competition. The company has doubled the available liability limits of its Commercial Auto policies. It now offers options for $1.5 or $2 million. With these limits, business owners won't need to buy a separate, costly umbrella policy to meet the liability requirements for large projects.
"We've seen business owners struggle at times with liability requirements on larger projects," said Cory Fischer, commercial auto product manager at Progressive. "Let's say a business owner with a standard $1 million policy wins a bid for a large project, but the contract requires $2 million in liability. The business owner's best option might be to buy a $1 million umbrella policy to make up the difference. Sure, it meets the contract requirements. But because most umbrella policies have a minimum premium requirement, it comes at quite a cost—often up to $1,000 of premium for what otherwise might be just $200 worth of coverage."
With this option, business owners get the limits they need. And because it's on top of the standard limits already on their policy, they pay only incrementally more. This is particularly valuable for businesses that are predominately vehicle-based, such as for-hire trucker's whose shippers require $2M in liability coverage or a trucker hauling aggregate from a quarry to a road construction site.
Adds Cory, "They save time, too. Rather than having to start at square one to buy an additional umbrella policy, business owners can simply add the higher limits to an existing Progressive policy. Or, they can specify those limits when they buy a new Progressive policy."
Companies can get a quote from a local independent agent or at http://www.ProgressiveCommercial.com.
About Progressive
The Progressive Group of Insurance Companies makes it easy to understand, buy, and use auto insurance. Progressive offers choices so consumers can reach us whenever, wherever, and however it's most convenient for them—online at progressive.com, by phone at 1-800-PROGRESSIVE, or in-person with a local agent.
Progressive offers insurance for personal and commercial autos and trucks, motorcycles, boats, recreational vehicles, and homes. It's the fourth largest auto insurer in the country, the largest seller of motorcycle insurance, and a leader in commercial auto insurance. Progressive also offers car insurance online in Australia at http://www.progressiveonline.com.au.
Founded in 1937, Progressive continues its long history of offering shopping tools and services that save customers time and money, like Name Your Price®, the Snapshot Discount®, and a concierge level of claims service.
The Common Shares of The Progressive Corporation, the Mayfield Village, Ohio-based holding company, trade publicly at (NYSE:PGR).
Author: