Gain the unconditional love and devotion of your valuable customers.  Nate Sieveking, president at re:member group, explores the tools and tactics to keep your customers coming back for more, spending more with your dealership, and spreading the word to their friends and family. With years of experience in automotive digital marketing, Nate shares dealer-tested strategies that completely change the customer experience. The result: a huge impact to your bottom line. Have your customers stick by your side through thick and thin. Nate Sieveking is sharing his expertise with you.
What will you learn and what action items will you take back to the dealership?
1. Learn how loyalty programs can show a dramatic, measurable increase to bottom line profitability, and lead to long-term viability.
2. Learn how to identify, track and keep your most profitable customers.
3. Learn strategic post-purchase marketing strategies to keep customers coming back for more.
4. Learn how to shift your dealership's mindset to creating long-term relationships with your customers.
5. Learn how to gain valuable feedback from your customers to take actionable steps toward the best customer experience.
Nate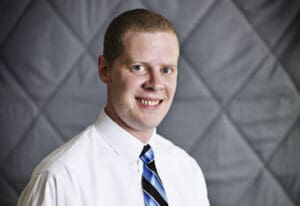 is president at re:member group, the auto industry's leader in loyalty marketing programs. He has a passion for helping businesses create and keep their most profitable customers. With years of experience in automotive loyalty marketing, Sieveking has helped increase bottom-line profitability at many of the top dealerships in the nation. Through innovative ideas, strategies and training, as well as cutting edge technologies, he has helped develop loyalty programs that drive measurable results.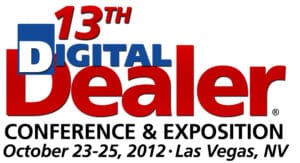 A 13th Digital Dealer® Conference & Exposition Featured Speaker: Nate Sieveking presents:  Treat your Customers Like Dogs: Lessons on loyalty from man's best friend.
We're building out the agenda, selecting speakers and topics for more than 100 sessions that are laser-focused on all things digital.
The Digital Dealer Conference & Exposition is the premier educational conference and expo dedicated to Internet and technology solutions for automotive professionals. Digital Dealer events deliver the largest array of speakers, peer to peer opportunities, and exhibit hall offerings – all carefully designed to impart cutting edge business strategies. With an audience of the industry's most progressive dealers and managers and the most innovative conference format, Digital Dealer provides the ultimate learning and networking environment.  For more information, visit:  www.DigitalDealerConference.com
Author: