Customers expect technological expertise and innovative methods of information exchange to empower their purchase decisions. Richard Holland, president of MPi, will share with you how to utilize new preferred and personalized communication channels that will elevate your service department processes in how it communicates inspections, estimating and recommendations. Richard will discuss with you options available that will enable you to provide trusted information across the most technologically advanced platforms – where customers need it most.
He'll discuss how to incorporate web technology that creates a personalized dealership experience with your customers that puts your entire operation at their fingertips. He'll detail how to create a unique web experience that keeps your customers engaged at every level of their lifecycle – from purchase to service and then back to purchase. Richard Holland is sharing his expertise with you.
What will you learn and what action items will you take back to the dealership?
1. Learn how to utilize mobile devices, like the iPad, to personalize the service experience for your clients –including greeting them in the service lane, noting their concerns and sharing with them the current and relevant service recommendations from the OEM.
2. Learn how to create marketing strategies that engage with service customers who've declined service recommendations. Create follow-up processes that allow you to re-engage with the customer to further explain services and develop purchase plans and rewards for coming back to your dealership.
3. Learn to develop a client retention strategy that builds trust between the dealership and customer.
4. Learn how to use the latest social technologies to better inform the owner about the current vehicle health and recommended investment, using easy to understand owner centric communication.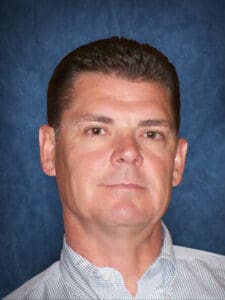 Richard Holland is president of MPi with over 20 years of results-driven, senior leadership experience in the automotive industry. Holland joined MPi and its parent company, Service Repair Solutions, in February 2011 as chief strategy officer. Prior to MPi, Holland was the vice president and general manager for DealerTrack DMS where he led a $38.6 million business subsidiary. In addition, Holland was the founder and president of Arkona, a leading tier 1 dealer management system. At Arkona, he led an evolving business engaged in the development of disruptive technology by deploying ERP solutions in a SaaS offering. Under his leadership, Arkona revolutionized the DMS paradigm by lowering customer investment by 70% while building a profitable and sustainable business model.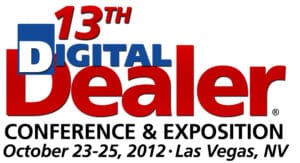 A 13th Digital Dealer® Conference & Exposition Featured Speaker: Richard Holland presents:  Igniting your Service Department: Communication is everything – empower your service department and management team with tools that build connections with customers and drive retention throughout the lifecycle of the vehicle.
We're building out the agenda, selecting speakers and topics for more than 100 sessions that are laser-focused on all things digital.
The Digital Dealer Conference & Exposition is the premier educational conference and expo dedicated to Internet and technology solutions for automotive professionals. Digital Dealer events deliver the largest array of speakers, peer to peer opportunities, and exhibit hall offerings – all carefully designed to impart cutting edge business strategies. With an audience of the industry's most progressive dealers and managers and the most innovative conference format, Digital Dealer provides the ultimate learning and networking environment.  For more information, visit:  www.DigitalDealerConference.com
Author: