Karen K. Dillon, president at TimeHighway.com, is sharing her expertise with automotive dealers and managers on what the most successful dealers are doing to retain their customers.
Due to the downturn in the economy reducing the number of new car sales over the past three years, the number of "available" cars to service has been reduced dramatically. Karen will discuss the following:
1. What needs to be done to ensure the customer returns the first time for service?
2. What needs to be done to ensure the customer continues to return for service?
3. What are the success rates for customer retention when the manufacturer provides "free" maintenance?

What will you learn and what action items will you take back to the dealership?
How to get all dealership associates engaged in customer retention.
How to find out what "your" customers want when coming in for service.
How to turn your service department into a "five-star" facility.

Karen K. Dillon, president, TimeHighway.com, has been involved in the automotive industry for the past 26 years. TimeHighway.com's premier, real-time, online service appointment scheduler assists service managers – making the service operation more effective.  Dillon was associated with LML Technologies (LeaseLink) for 12 years as partner and executive vice president.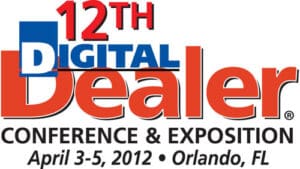 A 12th Digital Dealer® Conference & Exposition Featured Speaker: Karen Dillon presents:  Customer Retention – Is this your Priority? What are the most successful dealerships doing to retain customers?
We're building out the agenda, selecting speakers and topics for more than 90 sessions that are laser-focused on all things digital.
www.DigitalDealerConference.com
[post_adspot]
Author: