Tracking the return on ad spend has always been a challenge for dealers for both online and traditional campaigns. For instance, although Google is the primary source of direct traffic to a dealer's website, almost 70% of these shoppers are using your dealership name to find you. Therefore, knowing where the awareness of your dealership and vehicles was originally created is critical to determining which sources of advertising are driving people to Google to find you by name. By identifying this indirect attribution of your advertising, it is possible to reallocate ad dollars to the most effective sources, thereby lowering ad spend and increasing leads. It is imperative that dealers know where to spend ad dollars to obtain the highest possible return, although very few shoppers come directly to your website from these third-party ad sources and technology now allows us to uncover where shoppers were prior to using search engines to find you by name. Jason Ezell is sharing his expertise with you.
What will you learn and what action items will you take back to the dealership?
1. Learn what traffic sources actually have high lead generation: quality vs. quantity traffic.
2. Learn the formula behind successful SEM and PPC campaigns.
3. Learn how to analyze your lead sources by using metrics other than counting the number of leads.
4. Find out how traditional advertising affects online shopping.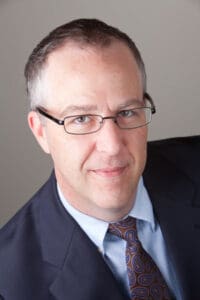 Jason Ezell is president and co-founder of Dataium LLC, the largest aggregator of auto shopper behavior data in the industry. Ezell has almost 25 years experience in the automotive industry, and managed dealerships for over eight years before being invited to join AutoTrader.com's first sales team after its inception in 1998/99. Ezell then co-founded Dataium LLC, one of the most unique and respected website companies in the industry. As a member of JD Power's Internet Round Table, a NADA 20 group speaker and a Digital Dealer Conference speaker, he is well known as an expert in the automotive Internet arena for his statistical approach to analyzing user data to better understand how to sell cars on the Internet.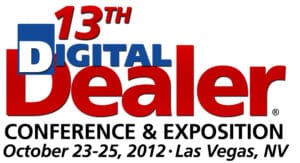 A 13th Digital Dealer® Conference & Exposition Featured Speaker: Jason Ezell presents:  Where are your Website Leads Originating? The Data Behind the Truth: Measuring the indirect effect of your online advertising is critical in analyzing the returns on your ad spend, and by knowing the originating source of your traffic and leads, it is possible to save money and increase leads.
We're building out the agenda, selecting speakers and topics for more than 100 sessions that are laser-focused on all things digital.
The Digital Dealer Conference & Exposition is the premier educational conference and expo dedicated to Internet and technology solutions for automotive professionals. Digital Dealer events deliver the largest array of speakers, peer to peer opportunities, and exhibit hall offerings – all carefully designed to impart cutting edge business strategies. With an audience of the industry's most progressive dealers and managers and the most innovative conference format, Digital Dealer provides the ultimate learning and networking environment.  For more information, visit:  www.DigitalDealerConference.com
Author: