Glynn Rodean, president and CEO of New Vision Sales Inc., is sharing his expertise with automotive dealers and managers on how to integrate yesterday's personal touch with today's technology.
NextGen professional sales is more than just making certain technology available. Glynn will provide specific tools and techniques to amplify your results using an experience-based methodology from the trenches. He will share precisely how to integrate yesterday's personal touch with today's technology.
Stop the bleeding from the internet and the phones. Learn how technology and devices can be incorporated into your playbook. Glynn will provide you with a backup plan.
Also learn how to master making the smart phone your best friend, not your worst enemy and the ability to maximize not just ROI but ROR from excellent notation, regardless of your CRM. There is no reason for anyone to be left behind, especially the customers in your CRM/database.

What will you learn and what action items will you take back to the dealership?
1. How to stop the bleeding of a broken Internet process
2. Utilizing specific phone techniques to stay appointment minded
3. Making smartphones your best friends, not your worst enemy

Next Gen Dealer Advocate Glynn Rodean is president and CEO of New Vision Sales Inc. and has also partnered with "Fortune 500" Mike Schuett to create GRS Missing Pieces. GRSMP's market exclusive impact and nationwide team, provides experienced-based training and real recommendations for solving the profit puzzle. Rodean is experienced in every facet of automotive management to the level of dealer and teaches a methodology of sales, management and business development that has produced record setting volume and profit. He still holds this record from the '90s. Rodean speaks at seminars, workshops and consults with Dealers across North America.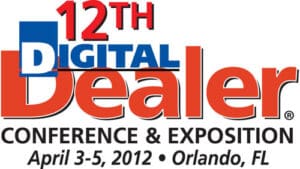 A 12th Digital Dealer® Conference & Exposition Featured Speaker: Glynn Rodean presents:  How to Integrate Yesterday's Personal Touch with Today's Technology: NextGen professional sales and service is more than just making technology available.
We're building out the agenda, selecting speakers and topics for more than 90 sessions that are laser-focused on all things digital.
www.DigitalDealerConference.com
Author: