Gary Kalk, president and CEO of Dealer-FX Group, Inc., is sharing his expertise with automotive dealers and managers on how to enhance the customer experience on the service drive.
Gone are the days when dealers and managers can rely on warranty and vehicle repairs to ensure the profitability of their fixed operations department. Dealers and managers today have to be successful at selling customer pay maintenance and building trust with their customers if they want to grow retention and profits.
There are three critical steps that can ensure your dealership will enhance the customer experience and grow sales while building trust and loyalty. Learn why many dealers are "training their customers to go elsewhere" even though they employ "retention strategies" designed to keep customers coming back. It's time we focus on customer experience – after the sale. Discover how customer experience leads to improved retention, service profitability and ultimately more vehicle sales!

What will you learn and what action items will you take back to the dealership?
1. How to identify key steps in the sales to service handoff that can impact customer experience and retention.
2. How to use technology, digital and social marketing to keep the customer engaged.
3. Learn what you can start doing today on the service drive to "wow" each and every customer.
Gary Kalk is president and CEO of Dealer-FX Group, Inc. As a trusted name in automotive retail marketing, Dealer-FX is focused on driving the customer experience by enhancing customer retention, and digital and social media strategies for dealer and OEM clients.
Kalk has 25-plus years experience in the industry at the marketing, consulting and retail levels. He has worked with many of the top OEM's such as Lexus, Toyota, Honda, Acura, Suzuki, General Motors, Mitsubishi and Subaru His awareness of all aspects of dealership operations (particularly fixed operations), strong understanding of retail marketing systems and processes, and his recognition of the importance of "customer experience" have enabled him to be a leader in helping dealers drive customer retention and profits. He has had several articles published in industry magazines and has spoken at a variety of industry conferences.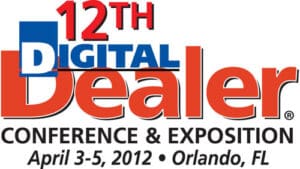 A 12th Digital Dealer® Conference & Exposition Featured Speaker: Gary Kalk presents:  Enhancing the Customer Experience on your Service Drive: How to build trust and loyalty while growing customer pay sales.
We're building out the agenda, selecting speakers and topics for more than 90 sessions that are laser-focused on all things digital.
www.DigitalDealerConference.com
Author: