Dan Weik, president and CEO of Business Rater, is sharing his expertise with automotive dealers and managers on a five-step process to positive online reputation management.
If everyone is on the web, do you believe that your dealership might be losing customers, sales and profits due to neglected online reputation management?
Most dealerships are not utilizing their number one advertising resource – the sold customer. Every sold customer is a walking billboard! Dealerships become successful by implementing a five-step process to positive online reputation management using consumer feedback. Through this five-step process dealers attract more customers who trust online reviews relative to their searches and the dealer's business. You will learn how to effectively bring awareness to today's leading problems associated with reputation management, while developing a solid plan, process and tools that will help you deliver a better customer sales and service experience and improve online reputation.
What will you learn and what action items will you take back to the dealership?
Learn how your online reputation impacts your business.
Learn how to promote and implement a five-star customer satisfaction process inside your dealership.
Learn how to capture and obtain reviews, ratings and consumer data through an enhanced sales process.
Learn how to distribute positive review content to your website, social media sites, blogs and more.
Learn how to dominate and manage your Page One of popular searches engines; your business name, services and relative search phrases
Dan Weik is president and CEO of Business Rater, an online reputation management platform providing five-star customer satisfaction solutions. An entrepreneur with businesses in the marketing and technology industries, Weik's extensive experience in the automotive industry began at the young age of 15, as a porter. At 28, Weik transitioned from the automotive industry as a Chicago general manager to San Diego, CA, where he began investing in multiple companies  — capturing invaluable experience in a array of industries, including renewable energy, Internet marketing, software development, network marketing, social media marketing and reputation management.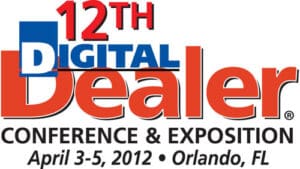 A 12th Digital Dealer® Conference & Exposition Featured Speaker: Dan Weik presents:  A Five-Step Process to Positive Online Reputation Management: Believe, promote, capture, distribute, and dominate.
We're building out the agenda, selecting speakers and topics for more than 90 sessions that are laser-focused on all things digital.
www.DigitalDealerConference.com
[post_adspot]
Author: