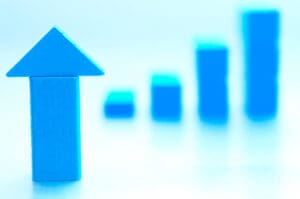 Some interesting pricing patterns have developed in the used-car industry since April as the pace of price declines among car segments has continuously picked up. So far in September, used-car prices have dropped –2.0%, compared to April when prices slid just –0.2%. Trucks on the other hand have shown the opposite trend since July, as price declines have eased from –1.8% in July to –1.1% in September.
Ricky Beggs, senior analyst at Black Book, reports on these 
segment price trends in his weekly analysis
. Stability across truck segments continued this past week with 3 segments increasing in price for the week and another 5 segments that depreciated by less than -0.2% or less. 
Mid-size Pickups
, 
Full-size Pickups
 and 
Compact Crossovers
 all showed price increases.
Here is a grid breakdown of the monthly price changes between used cars and trucks since April:
| | | |
| --- | --- | --- |
| Month | Cars Price % Change | Trucks Price % Change |
| September | -2.0% | -1.1% |
| August | -1.7% | -1.5% |
| July | -1.5% | -1.8% |
| June | -1.1% | -1.7% |
| May | -0.8% | -0.6% |
| April | -0.2% | -0.4% |
"Our outlook for the next couple of weeks is an active market with a similar number of changes compared to this past week," said Ricky Beggs, senior analyst at Black Book. "The trending should again see larger declines with the more luxury-oriented models. We are also watching the late-model vehicles as the lack of interest in wholesale for these could represent some relatively large negative pricing adjustments."
About Ricky Beggs and Black Book
Ricky Beggs is the VP, Managing Editor at Black Book – National Auto Research, a division of Hearst Business Media.
He has more than three decades worth of experience analyzing vehicle values for the industry.
Frequently provides commentary to the auto industry on used-car and specialty vehicle trends, as well as the latest valuation data.
Follow Ricky on Twitter @BeggsBlackBook (https://twitter.com/beggsblackbook) and on Facebook http://www.facebook.com/blackbookUSA. Click here to view Ricky's weekly video series offering insight into the auto market http://ow.ly/aHFD6.
Author: