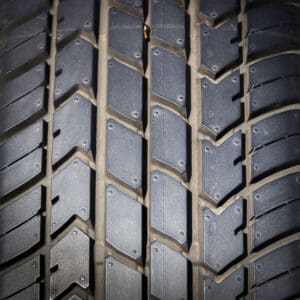 Own the Tire – Own the Customer, from Dealer Marketing Magazine.
The key to the ever elusive customer retention has been rolling in your service drive all along…literally! For years car dealers have viewed selling tires as a low margin pain in the neck. This is evident by the less than 6% share dealers have of the tire replacement market in the US. Six Percent! You have to try very hard to have performance that poor. And what is even more concerning is that even with a decade long push by the OEMs this market share has not substantially improved. Why?
In order to get dealers focused on tires, the industry focused on the "around the wheel" opportunity that comes with the sale of tires. What higher margin stuff can I sell when I pull the tire off? Unfortunately things in our industry like the focus on margin, require that we have to find a reason to sell something as basic and essential as tires. By justifying tire sales through additional parts and labor opportunity, it puts the responsibility for the success of this process squarely on the shoulders of parts and service…where it does not belong.
Selling tires should be one of those key business fundamentals where the dealer/owner/GM is intimately involved in, and demand the highest level of performance. This is because of the direct and indisputable impact it has on long term customer retention, something very important in every dealership. Let's look at the numbers. Data that has been around for decades firmly supports that the need for tires if the first large defection point away from the dealer. Depending on what data you look at there can be a 45% – 60% defection rate during the mileage band where tires typically need replacing. In fact when charted it is a very sharp decline, not by coincidence, right at the point most tires need replacing. Several OEMs produced graphics depicting what looked like a waterfall to try and show how dramatic this defection is. And the even more disturbing statistic is the vast majority of these customer either do not return or return sporadically. If you combine this with the data that links service loyalty to repurchase rate, it becomes clearly evident that if you can keep them from leaving by owning the tire sale, you will likely sell more vehicles, spend less on advertising to bring defected customer back, and as a side benefit enjoy the additional service revenue.
Click here to read the entire article >>
Author: