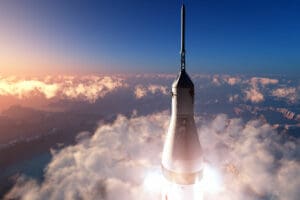 Silicon Valley mogul Elon Musk isn't shy about tackling the world's biggest problems. He founded SpaceX, a spacecraft and rocket manufacturer that seeks to increase space travel, and eventually, colonize Mars. He founded PayPal, a technology company that changes how currency is exchanged. He founded Tesla, an automotive manufacturer that challenges the status quo of energy and automotive retail.
Of course, the world's biggest problems require complex solutions. Space travel is really complex. Improving currency exchange is really complex. And bypassing the modern automotive retail process is really complex.
Don't look now, but your dealership's service department has an enormous problem as well. A problem so big that it consistently means thousands of dollars in lost revenue every single week. The good news is that unlike Elon Musk, solutions to your dealership's biggest problem aren't complex at all. In fact, the solutions are easy to find and simple.
The Problem
The problem is the phone. More specifically, phone leakage. Somehow over time, the dealership's most important lead source slipped into mediocrity. Every day, thousands of dollars walk out the door and to the competition.
There is usually a lot of finger pointing; "My team stinks on the phone!" and "I can't bear to listen to these guys!" That doesn't do much good though. The reality is that mediocrity crept in because owning the phone is tough.
Tracking phone calls is easy but listening to phone calls is hard. Finding the right calls for training is time consuming, if not impossible. Management has resigned itself to being owned by the phone, not owning the phone themselves.
The Solutions
The quickest way to get a bump in the dealership's service department is to improve phone processes. So while the phone is a big problem, there are easy solutions in sight:
1) Answer it. That's not a joke. A really easy way to convert more service opportunities into paying customers is to pick up the phone when it rings. In some dealerships, as many as 40-50% of service calls don't even reach someone who can help the caller. Yikes. That's a big problem.
Progress starts with awareness. Ensure that all employees in the service department view a ringing phone as an alarm for customer service. Dealerships who make the ringing phone a top priority tend to see a bump in their true answer rates by 30-35%. This means out of 100 service calls, 30-35 more callers are actually being served properly. That also means more callers turned into revenue.
2) Request an appointment. If you do pick up the ringing phone and it's an opportunity to do business, request an appointment. Always. Here is a good exercise for your team: Ask anyone who handles the phone to scribble a 1-2 sentence summary about every single call they handle. Keep a notepad next to every phone. No matter what happens, have them write a quick summary. Have them put their initials next to it. In the note, make sure to include if an appointment was offered and if it was accepted. You'll be amazed at how quickly the self-documentation will improve appointment request rates.
3) Follow up. The best revenue opportunities just hung up the phone without setting appointment in your service drive. They are also probably going elsewhere for business.
As a follow up to the above exercise, ask that each quick call summary includes why an appointment was not booked. It will often be stupid simple. Price? Scheduling? Need to speak with their spouse? A manager should follow up with a few of those opportunities every day and try to convert them back into paying customers. You will be amazed at how a friendly follow up from a empathetic manager will make the caller feel. You will also be amazed at how this friendly touch converts lost opportunities into booked appointments.
Author: