According to the National Highway Traffic Safety Administration's website, Nissan North America, Inc. is issuing two separate recalls that include the Nissan Sentra and the Nissan Juke. The first recall with the 2010-2011 model year Nissan Sentra is to fix a problem with the battery cables that could cause the engine to stall. The website said about 33,000 vehicles are included in the recall.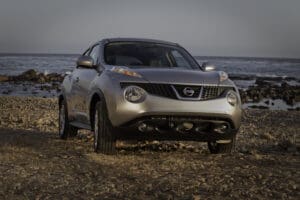 The Nissan Juke recall includes about 28,000 2011 model year vehicles. Nissan issued the recall to fix a problem with a bracket in the engine compartment. NHTSA's website said the bracket could become loose and come off, causing the vehicle to stall.
In both recalls, NHTSA's website said Nissan will contact owners and dealers will check and fix the vehicles free of charge.
Author: