Franklin, Tenn. – A focus on improved training for dealerships and technicians so that customers are better served.  That's the focus for Nissan and Infiniti as they recently opened their largest U.S. training facility to date.  It's a brand new 31,000 square foot center in New Jersey that will serve Nissan and Infiniti dealerships in the Northeast region.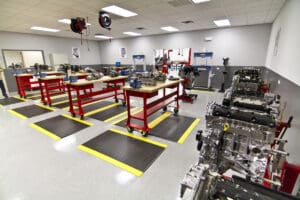 "Making sure that we have service technicians, service advisors, sales people trained on the new product, trained on the new technology is vital because as these vehicles are going to be hitting the market.  We want to make sure we have the most informed dealer technicians and dealer sales people as we can,"  said Nissan Americas Vice Chairman Bill Krueger.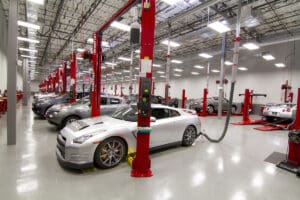 Krueger said that the company's growth depends on how customers are treated. "It's very important for us to have a trained dealer network. That turns into customer satisfaction.  That turns into customer loyalty," said Krueger.
In the last four years Nissan has opened new training facilities in Tennessee, California, Texas, New Jersey and soon in Washington, D.C., and Chicago. All of the new facilities add up to a 15 million dollar investment in training.
"The more that my technicians know, the happier my customers will be.  They'll know things were fixed right the first time," said Connecticut Infiniti dealer Shane Hyland.  Nissan and Infiniti dealers are excited about Nissan's renewed focus on training. Hyland said every single one of his technicians is currently on a waitlist to get trained.  He is hoping that will change now that the northeast region has the new space in New Jersey.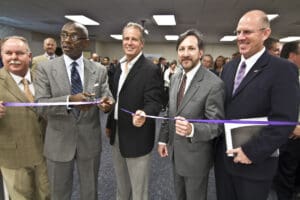 "So when a customer comes in knowing that I've got the factory trained technicians, knowing they have the experience, I'd feel a lot more confident dropping my car off to them than I would somebody who says they can work on my car," said Hyland.
Currently there is a six-month long waitlist for technicians to get training in the Northeast region. Nissan officials want that list eliminated soon, but if the new facility in New Jersey cannot fulfill the demand, Nissan officials said they will build another training center in the area.
Author: