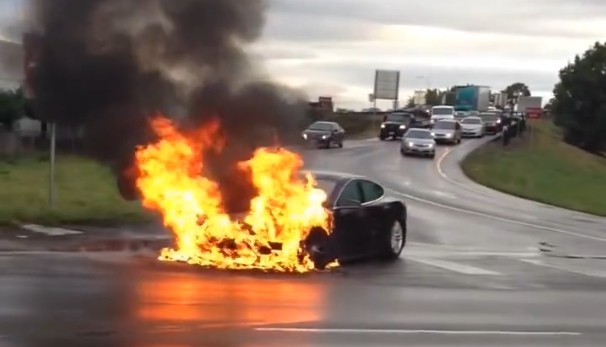 NHTSA team to review 3rd Tesla vehicle fire, according to The Detroit News.
The National Highway Traffic Safety Administration is sending a team of investigators to review a charred Tesla Motors Model S electric vehicle in Tennessee — the third battery fire since early October.
"NHTSA is in close communication with Tesla and local authorities gathering information about the incident to determine if additional action is necessary," the agency said in a statement.
Safety advocates on Thursday called on the government to investigate the third fire in less than two months involving a Tesla Model S luxury sedan. NHTSA hasn't yet opened a formal investigation.
The electric car company, co-founded by PayPal co-founder Elon Musk, reported the most recent battery fire Wednesday, after photos were posted on a website. Similar fires were reported in early October in Kent, Wash., and in Mexico. The company believes all three fires were the result of crashes, not spontaneous events.
Click here to read the entire article >>
Author: