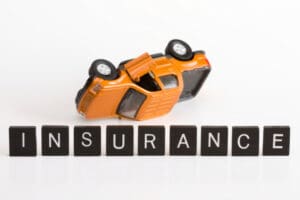 Opens Door to 'Deceptive Acts and Practices Claims' in Business-to-Business Disputes
New York, NY – North State Autobahn, Inc., a Westchester-based auto body shop, has won an important victory in the New York Appellate Division, Second Department, against Progressive Insurance Group Company and several of its affiliates – paving the way for deceptive acts and practices claims against auto insurance companies that divert policyholders away from repair shops outside their favored network.
North State sued Progressive under New York's deceptive acts and practices statute, General Business Law section 349, for misleading consumers into taking their damaged vehicles away from North State to competing body shops within Progressive's "network."   North State's suit alleges that the insurance company coaxed customers away by maligning the shop's work and pricing.
In North State Autobahn v. Progressive Insurance, the Second Department's ruling, denying Progressive's motion for summary judgment and allowing North State's suit to go forward, confirmed a business' standing to recover for direct harm caused to it by another business' deceptive acts and practices  — even if that business is a competitor.  Justice Robert Miller writing for a unanimous panel, held that North State's allegations concerning Progressive's acts depriving consumers of their choice of body shop satisfied the statute's requirement that the deceptive acts at issue have an impact on consumers at large.  The court further held that the law does not require that North State identify specific consumers who were harmed.
The court also rejected Progressive's argument that North State's injury was merely derivative of that of the injured consumers, finding that North State adequately alleged direct harm the instant customers were misled into taking their vehicles to a network shop, regardless of whether such customers ultimately suffered pecuniary injury.  The fact that North State was a business competitor and not the consumer in the transaction was held to be irrelevant for purposes of standing under the statute, under which punitive damages and attorneys' fees are recoverable.
Dennis Artese, a shareholder at Anderson Kill & Olick who represents North State, noted, "This is a significant decision that enables businesses to pursue 'deceptive acts and practices' claims in business-to-business disputes  –even between competitors  —  that have an impact on consumers at large."  Mr. Artese added:  "That's critically important because it allows well-funded businesses to police deceptive practices where the state Attorney General does not, and where individual consumers cannot, because they just do not have the financial means to fight an insurance goliath like Progressive in the legal system." Mr. Artese and Finley Harckham of Anderson Kill represent North State along with solo practitioners Anthony Mamo and Richard P. Stone.
Author: