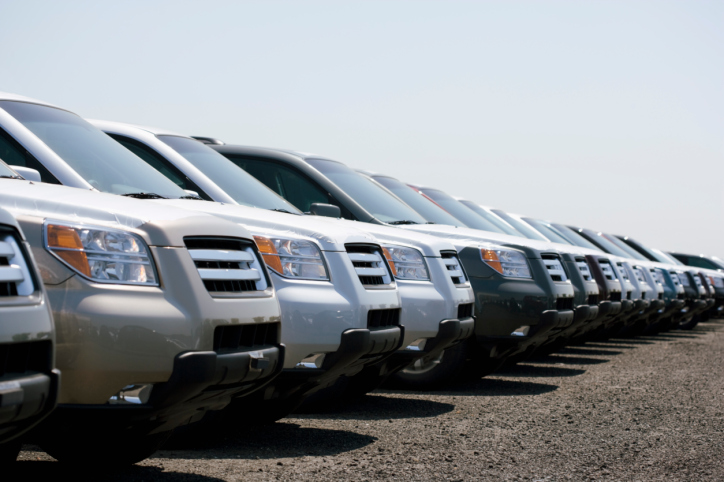 CHICAGO, IL – TransUnion has developed an innovative risk assessment model designed to help auto lenders evaluate the potential for future loan delinquency based on the history of the vehicle used as collateral. The TransUnion Vehicle History Score was developed in partnership with Carfax and uses vehicle-specific information to help lenders improve risk segmentation.
"The strategic partnership between TransUnion and Carfax gives lenders a new, unique view into the default risk of an auto loan," said Jason Laky, vice president of product strategy in TransUnion's financial services business unit. "The TransUnion Vehicle History Score represents a step-change improvement over traditional asset risk assessment in auto finance, such as wholesale book value, because the model uses Carfax's unparalleled vehicle-specific data in combination with TransUnion's world-class risk modeling expertise."
The TransUnion Vehicle History Score is designed to predict the credit risk of an auto loan using information collected by Carfax over the operating life of the auto. Using only the Vehicle Identification Number (VIN), Carfax transmits vehicle history data to TransUnion which forms the basis of the TransUnion Vehicle History Score. The score returns a value of 100 to 999, corresponding to a rank-ordering of the propensity for default on a loan using the vehicle as collateral.
Because it does not use consumer information, the Vehicle History Score gives an alternative view of risk not readily available to auto lenders today. Used in conjunction with traditional risk models, finance organizations can refine their approval and pricing strategies to compete more effectively for originations. The score can also be refreshed after origination for a periodic collateral quality assessment and to support remarketing decisions.
"Carfax has always helped auto lenders assess the value of their collateral, and this new TransUnion Vehicle History Score makes that concept even more actionable," said David Lackey, general manager of the Carfax Banking & Insurance Group. "Based upon lender feedback, we fully expect that the Vehicle History Score will become a standard tool for measuring and managing collateral risk in automotive finance."
To learn more about the TransUnion Vehicle History Score powered by Carfax, contact your TransUnion sales representative or Sara Drescher at (312) 466-6434.
About Carfax
Carfax is the vehicle history expert for used car buyers, sellers and the automotive industry. Carfax created the Vehicle History Report in 1986 and maintains the largest vehicle history database ever assembled, comprising over 11 billion vehicle records from more than 75,000 sources across North America. A Carfax® Vehicle History Report™, the most trusted resource for vehicle history information, is an essential step in the used car buying process. Thousands of auto lending professionals partner with the Carfax Banking & Insurance Group and use Carfax information for risk mitigation, title research and collections.
About TransUnion
As a global leader in information and risk management, TransUnion creates advantages for millions of people around the world by gathering, analyzing and delivering information. For businesses, TransUnion helps improve efficiency, manage risk, reduce costs and increase revenue by delivering high quality data, and integrating advanced analytics and enhanced decision-making capabilities. For consumers, TransUnion provides the tools, resources and education to help manage their credit health and achieve their financial goals. Through these and other efforts, TransUnion is working to build stronger economies worldwide. Founded in 1968 and headquartered in Chicago, TransUnion reaches businesses and consumers in 33 countries around the world on five continents.
Author: