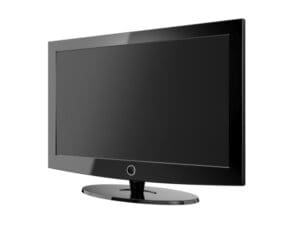 WESTLAKE VILLAGE, Calif. — J.D. Power and Associates has signed an agreement with Kantar Media to integrate auto buyer data with television audience viewing behavior data to provide marketers and media buyers and sellers with new tools and enhanced analytics for more effective media planning and ROI assessment.
The initiative integrates set-top box Return Path Data (RPD) from Kantar Media with internal and external datasets. Through this agreement, retail auto transaction information from the J.D. Power and Associates Power Information Network® (PIN) will be overlaid with audience behavior data on an anonymous, aggregated basis, providing new insights into television viewing habits segmented by consumers of specific automotive brands.
"The collaboration between J.D. Power and Kantar Media supports our goal of finding new and varied ways of listening to and augmenting the Voice of the Consumer," said Steve Witten, executive director of global automotive business development at J.D. Power and Associates. "Linking the depth of data from J.D. Power's Power Information Network with Kantar Media's innovative methods of data collection and analysis will help yield innovative new products that will assist automakers, dealers and other key industry stakeholders in gauging return on marketing investments."
"Kantar Media provides clients with enhanced analytics that go far beyond audience demographics, enabling delivery of more relevant messages to consumers," says Bud Breheney, chief commercial officer of Kantar Media Audiences North America.  "The program with J.D. Power and Associates will provide media buyers and sellers with a level of insight into the viewing habits of specific automotive brand consumers not previously possible. As a result, media buyers and sellers will have a greater understanding of how to reach the consumers they want."
These media analytics can identify the most-watched shows among buyers of particular vehicle types, during a given time period. There can be considerable variation in viewing habits of owners in various vehicle segments, which is key for advertisers and media buyers to understand to most effectively plan their strategies. For example, these trends were observed for television viewing that took place during the week of September 26, 2011:
Among buyers of hybrid vehicles, the top three shows watched were "Body of Proof," "Person of Interest" and "Glee."
Among buyers of non-luxury midsize cars, the top three programs were the Washington Redskins vs. Dallas Cowboys football game, "Dancing with the Stars" and "Grey's Anatomy." Among luxury midsize car owners, the most-watched programs were "Revenge," the Redskins vs. Cowboys game and "Castle."
Among minivan buyers, the three most-watched shows were "Grey's Anatomy," "Survivor: South Pacific" and "Blue Bloods."
Kantar Media offers one of the largest national audience measurement services available in the United States. The service enables measurement of the entire spectrum of live and time-shifted (DVR) audience viewing behaviors at a second-by-second level across more than 350 channels.
The J.D. Power and Associates Power Information Network gathers real-time automotive retail transaction data from more than 8,900 franchisees throughout the United States.
About Kantar Media
Kantar Media provides strategic advice and competitive intelligence to the world's leading brands, publishers, agencies and industry bodies, helping them navigate and succeed in a rapidly evolving media industry. This includes analysis of paid media opportunities; counsel on brand reputation, corporate management and consumer engagement through owned media; and, evaluating consumers' reactions in earned media.  Kantar Media provides clients with a broad range of insights, from audience research, competitive intelligence, vital consumer behaviour and digital insights to marketing effectiveness and online influence. Our experts currently work with 22,000 companies tracking 3 million brands in 50 countries.www.KantarMediaNA.com
About J.D. Power and Associates
Headquartered in Westlake Village, Calif., J.D. Power and Associates is a global marketing information services company providing forecasting, performance improvement, social media and customer satisfaction insights and solutions.  The company's quality and satisfaction measurements are based on responses from millions of consumers annually. For more information on car reviews and ratings, car insurance, health insurance, cell phone ratings, and more, please visitJDPower.com. J.D. Power and Associates is a business unit of The McGraw-Hill Companies.
About The McGraw-Hill Companies:  McGraw-Hill is a leading global financial information and education company that helps professionals and students succeed in the Knowledge Economy.  Leading brands include Standard & Poor's, S&P Capital IQ, S&P Indices, Platts energy information services and McGraw-Hill Education.  With sales of $6.2 billion in 2010, the Corporation has approximately 21,000 employees across more than 280 offices in 40 countries.  On September 12, 2011, the Corporation announced its intention to separate into two public companies – McGraw-Hill Markets (working name), primarily focused on global capital and commodities markets and McGraw-Hill Education focused on digital learning and education services worldwide.  Additional information is available at http://www.mcgraw-hill.com/.
Author: