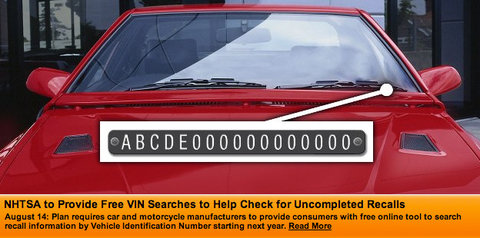 According to The New York Times, a new federal rule requires recall information to be searchable by ID number.
The National Highway Traffic Safety Administration issued a final rule that will require all major automakers and motorcycle manufacturers to provide free access on their Web sites to information about recalls of specific vehicles that consumers can find by typing in a vehicle identification number, or V.I.N. Although some automakers already have such tools on their Web sites, the rule will require all of them to comply by Aug. 14, 2014.
The rule also mandates that automakers update the information at least once a week, as well as link the information to the agency's Web site so that consumers can also find it at safercar.gov.
Click here to read this entire article >>
Author: