The big picture is not about the trade-in vehicle, it's about the sale. Rob Lange, National Sales Training Director for Kelley Blue Book, will teach you how to transition a shopper utilizing a third-party or dealership website trade-valuation tool into a sale. It's well known that the difference in trade value expectation between customer and dealership is a troublesome area for salespeople, causing deals to be lost.
With customers relying heavily on online valuations prior to dealership visits, it's imperative to learn the successful techniques to establish a trusted relationship with clients to gain consumer confidence. You invest so much to drive website and dealerships visitors; now is the time to maximize your efforts and start earning the rewards. Lange will set the stage to outline the challenges, share solutions and open the floor for conversation, so session attendees can hear firsthand what strategies work for others every day. Rob Lange is sharing his expertise with you.
What will you learn and what action items will you take back to the dealership?
1. Learn how to gain customer confidence from the first mention of a trade.
2. Learn how to diffuse pressure to provide trade values on the phone and at the dealership, allowing you to establish relationships before negotiations.
3. Learn strategies that will help set more appointments and sell more cars with proven successful real-life techniques used by other dealers.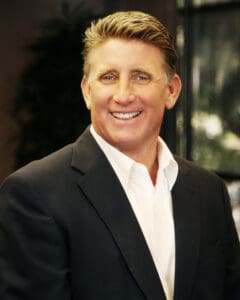 Rob Lange is the national sales training director for Kelley Blue Book. His responsibilities include providing educational materials to dealers to enhance their sales processes using Kelley Blue Book® Values and services. In addition, Lange develops "best practices" documents for dealerships, contributes monthly articles to industry publications, and regularly speaks at related conferences. While at Kelley Blue Book, Lange has successfully conducted regional educational meetings for dealers and was a speaker for a number of Digital Dealer and Liquid Motors conferences.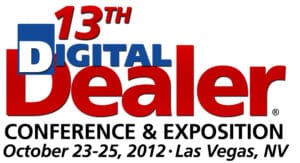 A 13th Digital Dealer® Conference & Exposition Featured Speaker: Rob Lange presents:  More Deals, Quality Trades, Profits and Satisfied Customers: How to effectively engage with trade-in customers and avoid losing the deal.
We're building out the agenda, selecting speakers and topics for more than 100 sessions that are laser-focused on all things digital.
The Digital Dealer Conference & Exposition is the premier educational conference and expo dedicated to Internet and technology solutions for automotive professionals. Digital Dealer events deliver the largest array of speakers, peer to peer opportunities, and exhibit hall offerings – all carefully designed to impart cutting edge business strategies. With an audience of the industry's most progressive dealers and managers and the most innovative conference format, Digital Dealer provides the ultimate learning and networking environment.  For more information, visit:  www.DigitalDealerConference.com
Author: