Stu Zalud director of dealers services for NADA Used Car Guide, is sharing with dealers and managers how the Gen Y demand has changed the appraisal process.
Who is Generation Y? Why is the Generation Y market segment important? When we speak of Gen Y, we are referring to customers between the ages of 19-31. According to Deloitte's Annual Generation Y Automotive Survey, almost half of Gen Y, or 35 million people, will buy a new or used car in the next two years. Besides being a large and innately valuable audience, Gen Y is critical due to their influence on their family and friends. They also have a higher standard and lower tolerance for bad experiences. As you have may have seen, these consumers are spending many hours researching the value of their trade-in.
What will you learn and what action items will you take back to the dealership?
1. Understand the expectations of the Gen Y buyer.
2. How to leverage data, branding and a consistent appraisal process to improve your customer's experience.
3. How to tie it all together through technology.
Stu Zalud brings a dealer-focused perspective and insight to his role as director, dealer services for NADA Used Car Guide. He is responsible for presenting at industry events, and contributing to the development of products and services to meet changing dealer needs. Zalud's previous experience includes over 30 years as a GM dealer in Cleveland, Ohio and Hilton Head, South Carolina. Additionally, he served on various NADA boards and as chairperson of both the Greater Cleveland and Ohio Automobile Dealers Associations. He also served a five-year term as a member of Ohio's Dealer Licensing Division.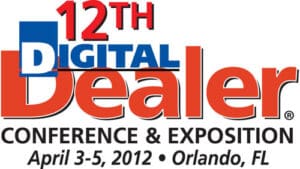 A 12th Digital Dealer® Conference & Exposition Featured Speaker: Stu Zalud — How the Gen Y Demand Has Changed the Appraisal Process: Who is Generation Y and why are they important? Engage these customers in the right way to get increased sales, profits and customer loyalty.
We're building out the agenda, selecting speakers and topics for more than 90 sessions that are laser-focused on all things digital.
www.DigitalDealerConference.com
[post_adspot]
Author: