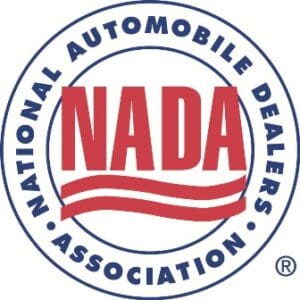 McLEAN, Va. — As the U.S. economy continues to improve this year, Paul Taylor, chief economist of the National Automobile Dealers Association, predicts more than 13.9 million new cars and light trucks will be purchased or leased in 2012.
Taylor, who is forecasting sales of 13.945 million new cars and light trucks for 2012 in the U.S., cites three key factors for the increase:
(1)   Aging vehicles,
(2)   Affordable credit, and
(3)   Aggressive incentives.
A key factor that will drive new-vehicle sales in 2012, says Taylor, is pent-up demand in the marketplace caused by more consumers shopping out of necessity to replace their aging vehicles.
"With the age of cars and trucks on the road today at nearly 11 years, consumers can no longer delay making a purchase of a new or newer vehicle," he said.
Another factor that is likely to result in higher auto sales this year is the availability of affordable credit from competing lending sources for auto loans.
"Interest rates on new car loans will remain historically low in 2012, due in part to policy decisions by the Federal Reserve Board to keep rates low and the U.S. economy growing," Taylor added. "As a result, affordable credit will be widely available in 2012 with more automaker finance companies offering low-interest and interest-free loans for up to 60 months."
Taylor notes that both domestic and international automakers will wage an aggressive battle to capture U.S. market share in 2012 by rebuilding a diverse selection of vehicle inventory at dealerships, ranging from cars and CUVs to truck-based SUVs. A decline in gasoline prices will also result in car buyers considering a wider range of vehicles in different segments, he added.
"Auto sales typically increase with the exposure given to new vehicles during the auto show season in the first quarter and beyond," Taylor added. "Lower vehicle costs for car buyers through manufacturer incentives and rebates combined with low interest rates will support stronger sales in 2012. And higher prices on used vehicles mean higher trade-in prices when shopping for a new car or truck."
The NADA Story
The NADA story began in 1917 when 30 auto dealers traveled to the nation's capital to convince Congress not to impose a luxury tax on the automobile. They successfully argued that the automobile is a necessity of American life, not a luxury. From that experience was born the National Automobile Dealers Association. Today, NADA represents nearly 16,000 new-car and -truck dealerships with 32,500 franchises, both domestic and international. For more information, visit www.nada.org.
Author: