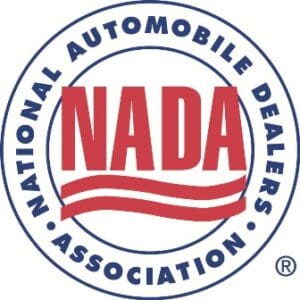 MCLEAN, Va. — The National Automobile Dealers Association (NADA) has formed a strategic alliance with J.D. Power and Associates to help dealers leverage their own business data to receive enhanced market intelligence through J.D. Power's Power Information Network (PIN).
The alliance is a major step in NADA's ongoing efforts to help dealers use their data to improve operations while satisfying their regulatory obligations. Access to dealer data continues to be a major concern for dealers across the country, with questions about who owns and who controls the data.
"NADA wants access to dealer data to be done the right way, and J.D. Power expressly acknowledges that the dealers own that data," said Phil Brady, president of NADA.
J.D. Power brings extensive data management capability and expertise. The alliance with NADA will allow the association to provide leadership in vehicle marketplace data.
"J.D. Power is a well-established leader in vehicle marketplace information," Brady said. "And we welcome the opportunity to work with them to ensure data collection protects and promotes dealer interests."
PIN provides timely point-of-sale transaction data for both new and used vehicles to participating dealers. The PIN service helps dealers manage risk, make more informed decisions about inventory and ultimately sell more vehicles. PIN's advanced market intelligence solutions address industry needs and assist with, among other things, pricing for vehicles and F&I products, vehicle appraisals, local market and competitive benchmarking, marketing strategies and inventory optimization for both new and used vehicles.
"PIN helps dealers understand key consumer and vehicle sales trends in their market," said Finbarr O'Neill, president of J.D. Power and Associates. "This, in turn, helps ensure that the right product mix gets to the marketplace to meet consumer demands."
Among other things, a new dealer agreement will include an enhanced indemnity to protect dealers, and J.D. Power has agreed to ensure that their data is properly used and maintained.
"J.D. Power is very pleased to be working with NADA to address these important issues. We share NADA's desire to act in the best interest of the dealer," added O'Neill.
Currently, 9,500 dealer franchises participate in the PIN program. With the NADA alliance, that number is expected to grow.
The NADA Story
The NADA story began in 1917 when 30 auto dealers traveled to the nation's capital to convince Congress not to impose a luxury tax on the automobile. They successfully argued that the automobile is a necessity of American life, not a luxury. From that experience was born the National Automobile Dealers Association. Today, NADA represents nearly 16,000 new-car and  -truck dealers, with 32,500 franchises, both domestic and international. For more information, visit www.nada.org.
Author: