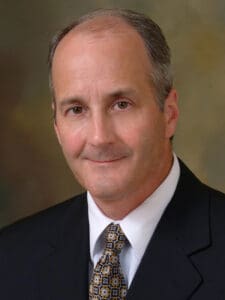 McLEAN, Va. — The National Automobile Dealers Association has elected Forrest McConnell, III, as vice chairman for 2013.
McConnell, owner of McConnell Honda and Acura in Montgomery, Ala., represents Alabama's new-car dealers on NADA's board.
"I'm honored to be selected to lead a group of entrepreneurs that drive the American economy," McConnell said. "It's a privilege to serve the nation's new-car dealers who are civic leaders and pillars of their communities across the country."
David W. Westcott, owner of David Westcott Buick GMC Suzuki in Burlington, N.C., was elected NADA chairman for 2013. He currently represents North Carolina's new-car dealers on NADA's board.
The election took place at a meeting of NADA's board of directors in Chicago.
McConnell and Westcott will take office at the 2013 NADA Convention and Expo in Orlando, Fla., which runs Feb. 8-11. For more information, visit www.nadaconventionandexpo.org.
The NADA Story
The NADA story began in 1917 when 30 auto dealers traveled to the nation's capital to convince Congress not to impose a luxury tax on the automobile. They successfully argued that the automobile is a necessity of American life, not a luxury. From that experience was born the National Automobile Dealers Association. Today, NADA represents nearly 16,000 new-car and -truck dealers, with 32,500 franchises, both domestic and international. For more information, visit www.nada.org. Follow NADA on Facebook and Twitter.
SOURCE National Automobile Dealers Association
Author: