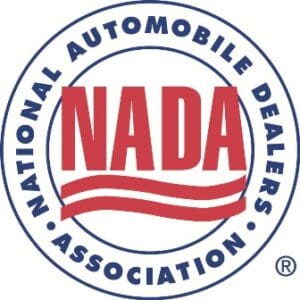 PHILADELPHIA — The National Automobile Dealers Association (NADA) told two federal agencies today that car buyers would benefit from more information on how up-front fuel economy costs may "pay-back."
At the second of three public hearings on proposed fuel economy rules for model year 2017-2025 passenger cars and light-duty trucks, NADA director and Delaware dealer Bill Willis stressed that fuel economy performance was important but typically not high on a customer's list of priorities.
"When prospective purchasers come to my new vehicle showrooms, they rarely, if ever, engage in upfront fuel economy 'pay-back' analyses," Willis said at a joint hearing held by the Environmental Protection Agency (EPA) and National Highway Traffic Safety Administration (NHTSA) in Philadelphia. "First and foremost, they are looking for vehicles that meet their needs and that they can afford."
Dealers remain concerned that new-car and -truck buyers may have difficulty seeing a return on their investment as vehicle prices are expected to climb an average of $3,200 (EPA estimate) to $5,000 by 2025 as a result of fuel economy increases beginning in model year 2011.
"Any 'pay-back' will depend on several variables, including the number of miles driven and fuel prices," Willis added.  He noted that even customers who are not credit-constrained and who care a lot about fuel economy need more information on upfront costs to do a reasoned "pay-back" analysis.
The final EPA/NHTSA hearing is scheduled in San Francisco on Jan. 24.
Click here for NADA's full testimony.
http://www.nadafrontpage.com/NADA_Testifies_Fuel_Economy_Hearing_Philadephia.xml
The NADA Story
The NADA story began in 1917 when 30 auto dealers traveled to the nation's capital to convince Congress not to impose a luxury tax on the automobile. They successfully argued that the automobile is a necessity of American life, not a luxury. From that experience was born the National Automobile Dealers Association. Today, NADA represents nearly 16,000 new-car and -truck dealerships with 32,500 franchises, both domestic and international. For more information, visit www.nada.org.
Author: