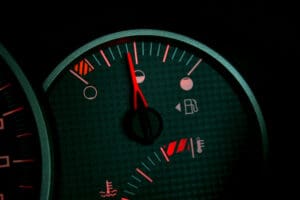 WASHINGTON — In response to the public release of the Model Year 2017-2025 proposal, the National Automobile Dealers Association (NADA) issues the following statement:
"America's auto dealers support continuous improvement in the fuel economy of the fleet of vehicles that drive on the nation's roads. To this end, we are concerned that adding about $3,000 to the average cost of a car will price millions of Americans out of the market, which could reduce fleet turnover and delay environmental gains.
"This regulation gambles that millions of consumers will be able to afford thousands more for generally smaller, more expensive vehicles that may not meet their needs. This policy is contrary to what most consumers are actually buying today, despite the wide availability of more fuel efficient models. We need fuel economy policies that encourage the sales of fuel efficient vehicles, instead of risky mandates that frustrate consumer demand and depress fleet turnover.  The number one question that must be asked is: How many people will no longer be able to afford a new vehicle if the government raises the price of a new car by about $3,000? We will analyze the rule with this principal question in mind. We urge Congress to do the same."
Average Vehicle Price Increase for Consumers from Obama Administration Fuel Economy Rules
MY 2011:  $91 price increase (Source: NHTSA)
MY 2012-2016:  $948 price increase (Source: EPA & NHTSA)
MY 2017-2025:  $1,946 proposed price increase (Source: EPA)
Total Average Price Increase in 2025: $2,985
The NADA Story
The NADA story began in 1917 when 30 auto dealers traveled to the nation's capital to convince Congress not to impose a luxury tax on the automobile. They successfully argued that the automobile is a necessity of American life, not a luxury. From that experience was born the National Automobile Dealers Association. Today, NADA represents nearly 16,000 new-car and -truck dealerships with 32,500 franchises, both domestic and international. For more information, visit www.nada.org.
Author: