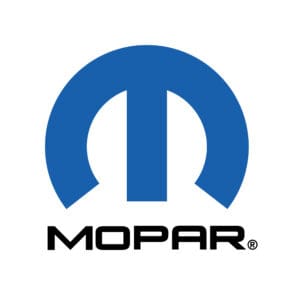 Auburn Hills, Mich. — With a 75-year heritage of developing high-quality parts and accessories, Mopar® announces recently an expanded line of remanufactured A/C compressors.
Mopar Remanufactured A/C Compressors are engineered with the same quality, precision and durability as the original, factory-installed part. Every measure is taken to ensure that Mopar's remanufacturing process meets the strictest O.E. engineering standards.
The remanufacturing process improves nearly every compressor component:
Remanufactured and tested in a new, state-of-the-art facility, to the latest O.E. specifications
Each part is cleaned and inspected
Cylinders are gauged and re-honed
Shaft bearings are removed and replaced, if necessary
Reed valves are checked and tested for pressure buildup and vacuum capability
Front and rear heads are inspected to ensure that O-ring seals, threads, and all internal surfaces are free from imperfections and external damage
Piston rings and O-rings are replaced with new rings
Final testing includes assuring that all clutch and coil assembly moving components are functioning properly and pass O.E. noise requirements
"Mopar Reman A/C Compressors provide long-lasting performance at an excellent price," said Kathy Wideman, Senior Manager, Mopar Repair / Reman Portfolio. "With the expansion of our line to include many additional makes and models, we're giving even more of our Chrysler Group LLC customers the option of choosing Reman A/C Compressors that feature the same quality, precision and durability of an original, factory-installed part."
Contact your local Chrysler Group LLC dealer for more information regarding Mopar Remanufactured A/C Compressors.
Mopar-First Features
Mopar has introduced numerous industry-first features including:
Vehicle-information apps: first to introduce smartphone vehicle-information applications, a new channel of communication with consumers
Electronic owner manuals: first to introduce traditional owner manuals in a DVD and brief user-guide format
Wi-Fi: first to offer customers the ability to make their vehicle a wireless hot spot
Wireless charging: first to introduce in-vehicle wireless charging for portable devices
Electronic Vehicle Tracking System (EVTS): first to market with a new interactive vehicle tracking device that sends owners a text when the vehicle is driven too fast or too far based on pre-set parameters
2011 Mopar Challenger Drag Pak: first to introduce a 500-plus cubic-inch V-10 drag-race package car
Camper trailers: first to introduce off-road camper trailers
WiTECH: first to support vehicle diagnosis and software updates leveraging off-the-shelf personal computers and a dedicated wireless tool network
About the Mopar Brand
Mopar is Chrysler Group LLC's service, parts and customer-care brand and distributes 280,000 parts and accessories. With the creation of the Chrysler Group and Fiat S.p.A. partnership, Mopar is extending its global reach, integrating service, parts and customer-care operations in order to enhance dealer and customer support worldwide. Combined with Fiat SpA, Mopar's global portfolio includes more than 500,000 parts and accessories that are distributed in more than 120 countries. Mopar is the source for all genuine parts and accessories for Chrysler Group and Fiat SpA brands.
Mopar parts are unique in that they are engineered with the same teams that create factory-authorized vehicle specifications for Chrysler Group and Fiat S.p.A.vehicles — a direct connection that no other aftermarket parts company can provide. A complete list of Mopar accessories and performance parts is available at www.mopar.com.
75 Years of Mopar
Mopar (a simple contraction of the words MOtor and PARts) was trademarked for an antifreeze product in 1937. The Mopar brand made its mark in the 1960s — the muscle-car era. The Chrysler Corporation built race-ready Dodge and Plymouth "package cars" equipped with special high-performance parts. Mopar carried a line of "special parts" for super-stock drag racers and developed its racing parts division called Mopar Performance Parts to enhance speed and handling for both road and racing use. The brand has expanded to include technical service and customer support.
Author: