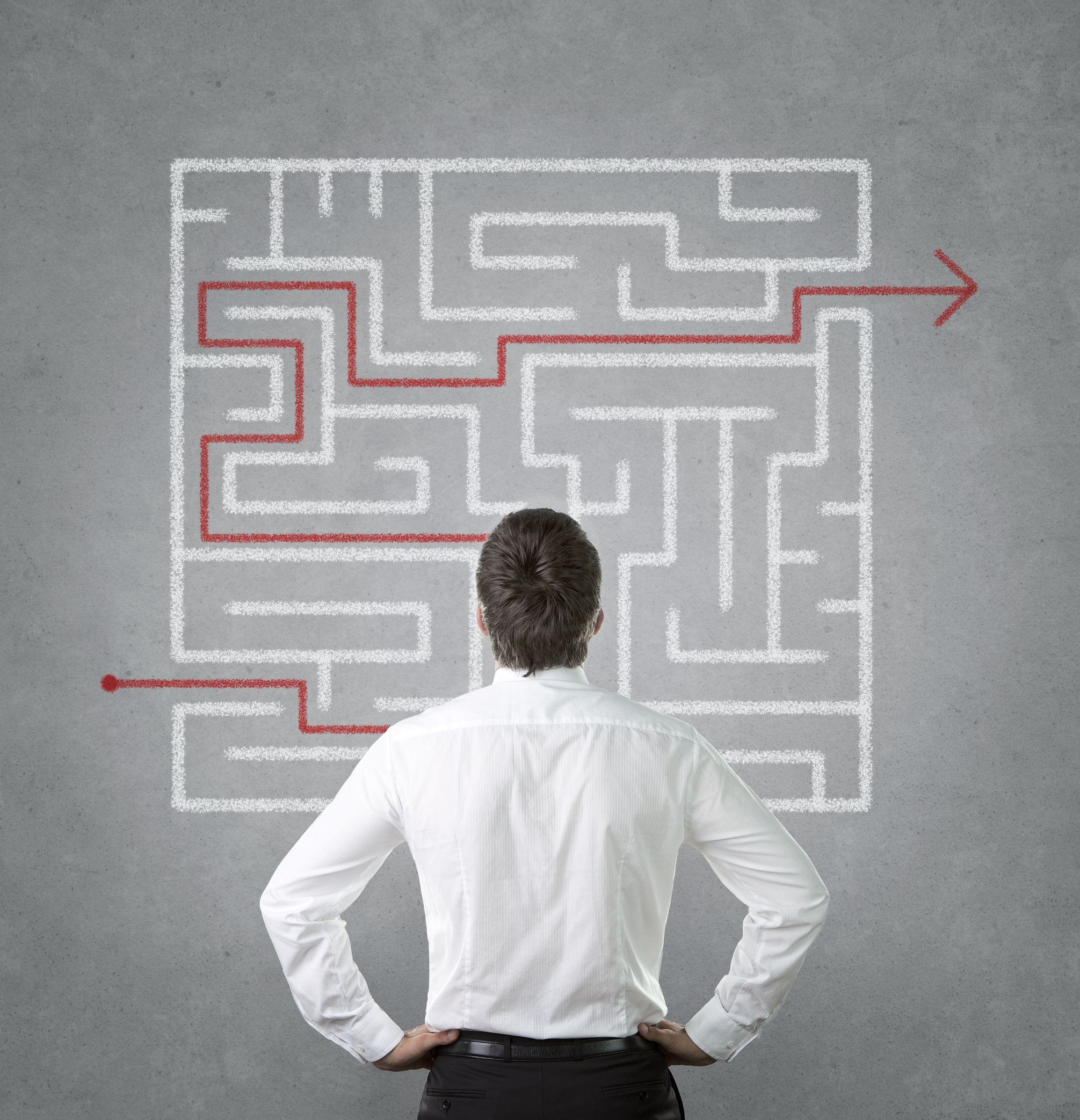 lab·y·rinth
ˈlab(ə)ˌrinTH/
noun
1. a complicated irregular network of passages or paths in which it is difficult to find one's way; a maze.
It's official, almost everyone that is looking for an easy, direct passage to a set of keys from your dealership is stuck in a labyrinth. Beit online, enroute, in store or by phone, they are stuck in an "irregular network of passages" as a metaphor.
This means that from the time they know what they're searching for, to the moment they drive off the lot, they are dealing with two forces of nature: momentum and friction. Momentum being the zone they're in when searching, test driving, validating their needs. Friction being clicking links that take them to the wrong place, test driving something they don't like, getting stuck with the F&I folks for too long.
All this comes from this brilliant article I read earlier on Smashing Magazine's site that talked about momentum specifically when it comes to a user experience through design. I felt, however, that this was a far larger topic. It can be a measurable concern from inception of need to well after the sale ends.
Here's a quick example:
1. Person decides they want a 2014 (Insert your top seller here) | Momentum
2. They go to google on their smartphone and type "2014 ___" and get local search listings (maybe even paid) including your dealership | Momentum
3. They click the link and it sends them to the homepage of a mobile site, but not that specific vehicle. | friction (some will hit the back button).
4. They search for and find the vehicle they want on your mobile site. | Momentum
5. They fill out the contact form for more information. | Momentum
6. Dealership doesn't call them for 2 days. | Friction (some will have looked elsewhere)
7. Salesperson talks them into a test drive. | Momentum
8. They love the test drive. | Momentum
9. They agree to start the sales process.
There you have it. Nearly a picture perfect experience. Almost divine right? What about the first friction point though; where we didn't get them to the right place, and lost 90% of our search traffic to bounce? Or the second friction point where (operationally) we didn't take the lead serious enough to get back to them in a timely manner, so we lost 60% of our submitters due to them looking elsewhere.
It just so happens that (from my perspective) momentum might be the [littlest] BIG word of the year for marketing. It might be the only thing that we need to quantify accurately and improve upon.
Digitally: time on site and bounce rates are contributors.
Physically: positive customer engagement, and informative staff are contributors.
With that said, this is a wide open term that has me thinking as hard as you do on how to let those customers roll right through without closing doors on them. Ponder momentum and friction for a while, let's revisit it. Email me your experiences and ideas, I'm open to hearing them.
Now for the idea that might make you money:
Email is a very easy user experience with very little friction and a lot of momentum from mobile users. We all know where the buttons are, the headlines say what it's about, no real surprises.
What if, when a customer filled out a form or called and said "I'm curious about the 2014 (Insert your top seller here)" a salesperson sent them a beautiful, pre-made email with pictures and descriptions of only those models. And the dealership can keep sending them related vehicles until they opt out or buy from you. I think it'll work better than some of those easter event emails we're sending out to these pristine databases of qualified leads.
Consumers get copious amounts of email every day, but relevant subject lines are saved. You're feeding them exactly what they want, to an interface they are very comfortable with, while simultaneously white-listing your company email psychologically to your customer.
Don't get caught in the foofaraw of expensive marketing campaigns. Keep it simple and convenient. Remove the walls, hold out your white glove and help your customer spend money by decreasing friction and increasing momentum.
Author: