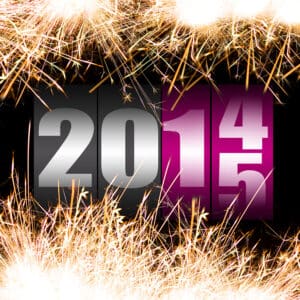 Mobile 2015: 4 Trends to Watch, from ClickZ.
The mobile space continues to see growth and innovation as 2014 winds to a close. What can marketers expect to see in 2015?
"Mobile is the front door of Target." That's what the senior vice president of Target.com and mobile said when he announced the company's enhanced mobile offerings, which include a two-tap checkout process and new pharmacy app. It's a sentiment that might have been expressed in any major brand headquarters over the course of this year. Now more than ever, mobile strategy is at the forefront of marketers' minds.
According to Target, mobile accounts for about two-thirds of the retailer's digital traffic – and rising. This isn't particularly uncommon. ESPN, the BBC, CNN, and Facebook have all seen their traffic swing from desktop to mobile. ComScore reports that 60 percent of all time spent with digital media now occurs on smartphones and tablets.
This year will mark the launch of Connection Day, an event devised by Verizon to give holiday travelers access to audiobooks, music, and apps from brands like Amazon, Audible, Pandora, and Apple. Companies everywhere are acknowledging and preparing for this revolution in the way that we consume media, work, play, and shop online. But what can we expect from the year to come?
Click here to read the entire article >>
Author: