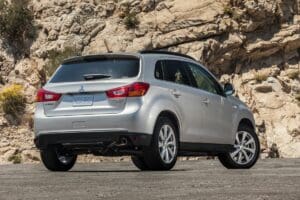 CYPRESS, Calif. — Mitsubishi Motors North America (MMNA) today reported August 2012 sales of 4,249 units, down 46.8 percent compared to August 2011.
Outlander Sport continues to be Mitsubishi's top seller in the U.S., and the month's sales total includes the initial sales of the 2013 Outlander Sport, which began production in Normal, Illinois in July.
"Customers continue to be attracted to the Outlander Sport's mix of style, performance, and fuel efficiency," said MMNA President & CEO Yoichi Yokozawa.  "We expect sales of the Outlander Sport to be further fueled by our 'Unpretentious' marketing campaign, which began over the Labor Day weekend."
Mitsubishi Motors North America, Inc., (MMNA) is responsible for all manufacturing, sales and marketing operations for Mitsubishi Motors in the United States.  MMNA sells cars and light trucks through a network of approximately 400 dealers.  For more information, contact the Mitsubishi Motors News Bureau at (888) 560-6672 or visit media.mitsubishicars.com.
SOURCE Mitsubishi Motors North America
Author: