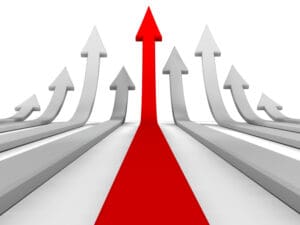 SANTA MONICA, Calif. — Mercury Insurance is seeking permission to raise auto insurance rates by $89 million. At the same time, the company's Chairman George Joseph is spending $8 million on a 2012 ballot initiative that insurance billionaire claims will give "discounts" to some drivers. The proposed initiative is nearly identical to Mercury's failed 2010 measure, Proposition 17, which would have allowed insurance companies to increase premiums on good drivers who had a prior lapse in insurance coverage or simply had not been driving for a time.
"It's pretty obvious what's going on here: Mercury wants to raise rates on everyone this year and then promise discounts to some drivers through its discriminatory ballot initiative next year," said Consumer Watchdog Executive Director Doug Heller. "If the company had any respect for California and its customers, it would not waste voters' time with costly, self-serving initiatives and would focus instead on keeping premiums low, especially when so many people are struggling financially."
Charging Customers For Campaign Costs
Consumer Watchdog has filed a formal challenge to Mercury's current rate increase request with the California Department of Insurance. In its challenge, the consumer organization demonstrates that Mercury is attempting to illegally include campaign expenses for the failed 2010 ballot measure, Prop 17, in its proposed rate hike.
Under California law, insurers must reduce the administrative costs they pass on to policyholders by deducting political campaign and lobbying expenses from their rates. In 2009 and 2010, Mercury Insurance spent $16 million on its deceptive but unsuccessful initiative campaign promising to give "discounts" to consumers, which Consumer Watchdog and others pointed out would actually raise millions of drivers' premiums.
"It takes a special kind of arrogance to spend millions on initiative campaigns to raise insurance premiums for your customers and then try to make those same customers pay for your political attacks," said Doug Heller, Executive Director of the nonprofit, nonpartisan Consumer Watchdog. "The rules are simple: insurance companies have to reduce their rates to account for any campaign expenditures, so policyholders aren't forced to subsidize insurers' anti-consumer political activities. Mercury is trying to break those rules and we've called on the Department of Insurance to stop them."
Mercury's proposed increase of 6% will cost the company's nearly two million auto insurance customers about $89 million. In its challenges submitted to the Department of Insurance last week, Consumer Watchdog pointed to a series of violations and potential violations by the company of California's voter-approved insurance reform and regulation law Proposition 103, including:
Failure to remove political and lobbying expenses from the rate increase request;
Failure to remove fines and penalties from the rate increase request;
Improperly selecting loss and premium trends based on the sets of data that result in the highest rates, rather than sets of data that are actuarially most defensible; and
Improperly seeking to exclude one of its auto insurance affiliates, California General, from the Mercury Insurance Group in order to avoid key consumer protection laws guaranteeing good drivers access to the lowest priced insurance available through a company.
"Mercury is always looking for tricks to get around California's consumer protection laws, but, because of California's strong rate regulation system, we can get in there and stop them from cheating customers," said Heller.
New Mercury Initiative: Same as the Old Mercury Initiative
Under the proposed 2012 initiative being funded by Mercury Chairman George Joseph, Californians who had chosen not to drive for a time and did not need insurance would be surcharged when a new job, move or some other circumstance requires them to buy insurance again. This unfair penalty would punish drivers with premium surcharges that could reach $1,000 a year or more just because they took a hiatus from their automobile.
Mercury's campaign consultants claim to have made changes to the new measure that make it different than Proposition 17, but its changes are superficial, says Consumer Watchdog. Under current law, a good driver who had insurance in the past and a good driver who did not will be charged the same premium for auto insurance, all other things being equal. If the Mercury measure were law, drivers who did not have insurance continuously for the past five years – even if they didn't need it because they did not have a car for a time – will pay a higher premium than those without a break in coverage.
Adding a new hurdle to buying insurance, especially for people who have struggled financially, means that more Californians will end up driving without insurance. That raises costs and concerns for everyone.
"The 1%'s poster child, Mercury Chairman George Joseph, is ruthless in his quest to increase his wealth at the expense of everyone else," said Brian Stedge, a consumer advocate with Consumer Watchdog. "He wasted $16 million on a failed ballot measure in 2010 and tried to penalize his own customers for his reckless greed. Now he is back, bankrolling a similar ballot measure that will let Mercury and other auto insurers surcharge students who went away for college, Californians who previously used mass-transit, seniors and the long-term unemployed."
Visit our website: http://www.ConsumerWatchdog.org
Author: