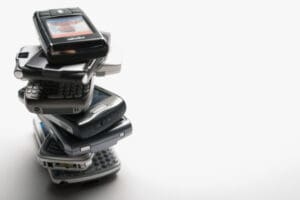 NEW YORK — Since introducing its iPhone app giving customers the convenience to make payments anytime, anywhere just over two years ago, Mercedes-Benz Financial Services (MBFS) has received over $50 million in payments via mobile channels — and the number is growing.
In October 2009, Mercedes-Benz Financial Services became the first captive auto finance company to introduce an app for customers with iPhones to enable them to make monthly payments.
That innovation was quickly followed in early 2010 with the launch of a mobile version of mbfs.com, accessible from all smart phone devices and capable of accepting monthly payments on loans and leases. In 2011, the first full year that both mobile channels were available, the company received $38 million in payments.
In mid-2010, Mercedes-Benz Financial Services became one of the first companies in the world to adapt the consumer-oriented Apple iPad to a business application by making the MBFS existing dealer portal, MB Advantage, available on the iPad, thus introducing mobile capability to more than 350 Mercedes-Benz dealerships in the U.S.
"A significant portion of our customer base quickly adopted mobile technology as a preferred method of making payments and communicating with us," Michael Kanzleiter, Senior Marketing Manager for Mercedes-Benz Financial Services, told members of the International Motor Press Association today at its monthly meeting in midtown Manhattan.
The company's mobile payment channels, including the apps for iPhone and iPad and the mobile website, experienced a 127% growth rate in 2011, reflecting customers' rapid adoption and the growing acceptance of doing business via mobile channels.
In fact, nearly 40% of the total retail portfolio of  511,000 customers is managing their accounts with MBFS online, self-service methods including mbfs.com, the My MBFS app, and the mobile website.
Kanzleiter said Mercedes-Benz Financial Services is enhancing the existing app for the iPhone and iPad, enabling customers to obtain monthly payment estimates on new Mercedes-Benz vehicles, and even request a quote from a local dealer. Customers will select their Mercedes-Benz model, choose a retail or lease product and term, and the app will provide general payment information.  Customers can provide an email address and phone number to request additional information from a local dealer.
Mercedes-Benz Financial Services Mobile Strategy Chronology
MBFS launches iPhone app for customers to manage accounts, October 2009
MBFS launches smartphone capability to manage accounts, February 2010
MBFS pilots MB Advantage on iPad to 40 dealerships, May 2010
MBFS launches iPad rollout to all 356 dealers, October 2010
MBFS launches customer signature capability on iPad, October 2010
MBFS has received approximately $54 million as of year-end 2011 in retail lease/loan payments from iPhones and smartphones via a payment channel established October 2009.
About Mercedes-Benz Financial Services USA LLC
Mercedes-Benz Financial Services USA LLC, headquartered in Farmington Hills, Mich., with Business Center Operations in Fort Worth, Texas, provides brand-specific financial services and products for Mercedes-Benz automotive dealers and their retail customers. It also provides financial support to smart USA dealers and customers.
In the U.S. trucking industry, it conducts business as Daimler Truck Financial and finances Daimler Trucks North America commercial vehicles branded Freightliner, Western Star and Thomas-Built Buses. Mercedes-Benz Financial Services USA LLC serves as the headquarters for operations in the United States, Canada, Mexico, Argentina and Brazil, and has approximately 1,500 employees. It is a company of the Daimler Financial Services Group, headquartered in Berlin, Germany, which does business in 39 countries with an employee base of approximately 6,700. Daimler Financial Services is one of the leading financial services organizations worldwide.  For more information, go to: www.mbfs.com/corpor facebook.com/mbfsamericas. 
Author: