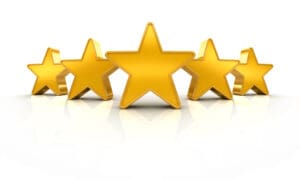 MONTVALE, N.J. — Mercedes-Benz USA (MBUSA) announced the five grand-prize winners of the first ever "Community Stars" social media challenge.  To help mark the 125th anniversary of Mercedes-Benz and its invention of the automobile, Mercedes-Benz dealers launched the contest to identify local, grass-roots community service groups doing great work.
Playing off of the 125th anniversary, the dealers awarded $125,000 to five select charitable organizations across the country ($25,000 to each of the five winners).  The contest was specifically designed to bring awareness to local organizations whose efforts are often overshadowed by larger, multinational charitable organizations and NGOs.
More than 183 applications were received on behalf of organizations representing causes that work to improve youth empowerment, education, the arts, the environment and/or human service.
The five grand prize winners, each receiving $25,000, are as follows:
Alabama Institute for the Deaf & Blind (Talladega, Ala.) – is a comprehensive education and rehabilitation system serving children and adults who are deaf, blind and multidisabled.
Camp Okizu (Novato, Calif.) – provides camping programs for families affected by childhood cancer.
Sleepyhead Beds (Kansas City, Mo.) – supplies beds to area children who would otherwise sleep on floors, sofas, or even in cars, benefiting the community — and the environment — by keeping the mattresses out of area landfills.
The Children's Museum of Richmond (Richmond, Va.) – has several play exhibits that influence children's intellectual, social, emotional, and physical development; the prize will be invested into upgrading their "Waterplay" exhibit.
V.A.C.C. Camp (Miami, Fla.) – in conjunction with the Miami Children's Hospital, hosts a free week-long overnight camp for ventilation-assisted children (children needing a tracheostomy ventilator, C-PAP, BiPAP, or oxygen to support breathing) and their families.
About Community Stars
To kick start the program, Mercedes-Benz USA (MBUSA) launched the "Community Stars" tab on its Facebook page (http://www.facebook.com/mercedesbenzusa) where organizations were encouraged to participate in this grass-roots contest. Additionally, MBUSA Facebook fans were called to action to suggest their favorite charitable organizations as well.
Launched the first week in September, interested parties were challenged to create and upload a 60-second video to showcase their organization and exactly how they would use the awarded funds to forward their cause.  Submissions were accepted until Friday, Sept. 23 from organizations in the following categories: Environment & Sustainability, Health & Service, Youth Empowerment, Music & Arts or Education.
Once the videos were submitted, a committee of Mercedes-Benz employees selected 15 finalists and then beginning Oct. 3, MBUSA Facebook fans were asked to vote through a simple voting mechanism.  In a bid to better their standing, the finalists themselves were also encouraged to drive traffic to the "Community Stars" tab by asking others outside the MBUSA network to vote for them as well.  The contest officially ended on Oct. 21, 2011.
About Mercedes-Benz USA
Mercedes-Benz USA (MBUSA), headquartered in Montvale, New Jersey, is responsible for the distribution, marketing and customer service for all Mercedes-Benz and Maybach products in the United States.  MBUSA offers drivers the most diverse line-up in the luxury segment with 14 model lines ranging from the sporty C-Class to the flagship S-Class sedans and the SLS AMG supercar.
MBUSA is also responsible for the distribution, marketing and customer service of Mercedes-Benz Sprinter Vans and smart in the US.  More information on MBUSA and its products can be found at www.mbusa.com, www.mbsprinterusa.com and www.smartusa.com
Author: