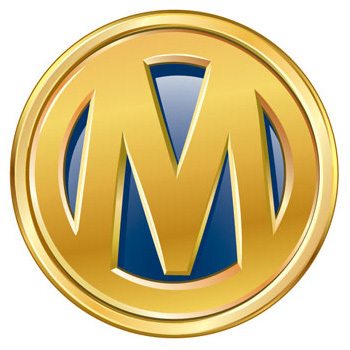 ATLANTA – To help dealers take full advantage of its mobile apps, Manheim will offer live product demonstrations at the 14th Digital Dealer Conference & Exposition in Orlando, Fla., May 7-9. Manheim staff will be on-hand to share 'Best Kept Secrets' with dealers for quick and easy access to decision-making data.
Unveiled at the National Automobile Dealers Convention & Expo in February, Manheim's digital tools empower dealers to maximize productivity, increase efficiency and embrace game-changing technology. Dealers credit Manheim for simplifying processes with mobile solutions to challenges on and off the lot.
"The free myMobileListing app, which enables dealers to create listings straight from their lots, is increasing sales," said Shannon Adams of DAB Auto World & Leasing in Wake Forest, N.C. "We are using it, and we are getting units sold because of it."
Hamilton Hudson of Al's Car Lot in Woodbury Heights, N.J., says almost every car he listed on OVE.com, "has a seller disclosure made using the myMobileListing app. We average about seven to ten cars being sold on OVE.com. The app has made listing vehicles much easier for us and cut down on evaluation time of cars listed. It is very thorough and ensures I don't miss any details."
Using an iPad, iPhone or Android device, dealers can tap into myMobileListing to list vehicles in the Manheim marketplace and disclose vehicle condition information. Dealers can post up to 24 images and five short videos, which can be stitched into a virtual walk-around to better demonstrate the car's condition and provide transparency to customers.
"Whether it's creating a seller disclosure, listing a vehicle, conducting searches or managing auction check-out, dealers tell us that our digital tools are easy to use and save them time," said Joe George, senior vice president of product development, Manheim.
Since Simulcast on Mobile's launch, customers have submitted more than 6,000 bids and purchased nearly 500 units. Later this year, Simulcast on Mobile will available on the Android platform.
Five Best Kept Secrets that can help dealers save time…
1. Avoid waiting in line to floorplan a vehicle by using Manheim's MyPurchases. Simply access the app, select the desired floorplan company and also check PSI, title or vehicle status.
2. Add a vehicle to your workbook from Simulcast at the office, and access it from your iPhone or iPad while at the auction.
3. Create both a basic listing and seller disclosure from your mobile device with myMobileListing.
4. Access purchase information in one place along with 180 days of transactions by using MyPurchases. In addition, you can even check out from an auction and still receive automatic auction updates.
5. Using Simulcast on Mobile, dealers can view or email full Condition Reports to themselves or others, as well as view a run list of vehicles in a lane.
Dealers attending the 14th Digital Dealer Conference & Exposition can learn more about these digital tools and receive helpful tips by visiting the Manheim Booth #713.
About Manheim (www.manheim.com)
Manheim is the world's leading provider of vehicle remarketing services. Through its 106 worldwide wholesale operating locations and digital services, Manheim influences every stage of a used vehicle's life cycle, helping commercial sellers and automobile dealers maximize the full value of their vehicles. Drawing from its auction transaction volume, Manheim Consulting publishes the annual Used Car Market Report, the definitive source of data for the used car industry. Manheim Consulting offers a wide range of services including custom analytics, business optimization and macro economic analysis.
Manheim is the online vehicle remarketing leader, connecting buyers and sellers to the world's largest, most comprehensive wholesale marketplace through its extensive in-lane and digital offerings. Manheim.com receives nearly 900,000 visits each week.
Additionally, Manheim offers services including reconditioning, certification, inspections, dealer financing, title management and marshaling, among others. Through its wide array of services and technologies, industry publications, customer support and educational offerings, Manheim gives its customers maximum control over how they buy and sell vehicles, helping them to conduct business in the most efficient way possible. Worldwide, the company handles nearly 8 million used vehicles annually, facilitating transactions worth more than $50 billion in value.
Headquartered in Atlanta, Manheim is a subsidiary of Cox Enterprises, a leading communications, media and automotive services company.
Author: