The maxim "work smarter, not harder" rings true now more than ever. Sourcing inventory can be challenging in a unit-scarce and financially-tight market. But fortunately, there are more ways to get the right vehicles than ever before. Take advantage of all available inventory channels to get the best prices and match the needs of retail buyers. You will learn how to use options like dealer to dealer sales, online and virtual auctions, as well as the traditional auction lanes themselves, and discover the right mix for three different dealer profiles: franchised single-line, independent multi-line, and specialty dealer. Equally important is making sure you are using sales collateral and other digital tools to meet customer needs and address their concerns. You will learn to use guerilla research techniques to uncover inadvertent barriers in your sales materials and track customer interaction and feedback with simple and affordable techniques. Chris Hill and Laura R. Hunnicutt are sharing their expertise with you.
What will you learn and what action items will you take back to the dealership?
1. Learn which integrated inventory management systems, customer relations management practices, and financial tools dealers should use.
2. Learn how to identify the optimal mix of inventory for three different dealer profiles: franchised single-line, independent multi-line, and specialty.
3. Learn how to uncover and remove barriers in sales collateral and digital tools.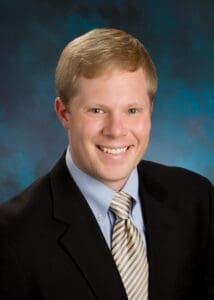 Chris Hill is a customer relations manager for Manheim. He works to cultivate superior customer relationships that result in high account retention, advance online engagement and strengthened strategic partnerships. Hill's chief task is to facilitate nationwide workshops through The Wholesale Institute. Since February 2010, he has led more than 80 workshops for more than 2,000 customers, contributing to almost 15,000 online transactions. Hill first joined Manheim in 2008 and has held multiple roles, including best practices specialist and buyer coordinator for the Southeast region. In these roles, he focused on employee orientation and development.
Laura R. Hunnicutt is the director of user experience with Manheim. Hunnicutt collaborates with the product management and development teams to build customer loyalty through user interface design and content. She also works to implement market research. Before joining Manheim in June 2011, Hunnicutt improved the style, interactivity and cross-platform functionality for the Weather Channel's website and mobile media. She spent 17 years with Delta Air Lines, the last eight of which were focused on driving the user experience of Delta's customer-focused digital offering (e.g., delta.com, kiosk) in the rapidly changing e-commerce climate.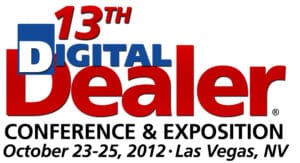 13th Digital Dealer® Conference & Exposition Featured Speakers: Chris Hill and Laura R. Hunnicutt presents:  Work Smarter, Not Harder: Improve retail success through market research and the right mix of inventory channels.
We're building out the agenda, selecting speakers and topics for more than 100 sessions that are laser-focused on all things digital.
The Digital Dealer Conference & Exposition is the premier educational conference and expo dedicated to Internet and technology solutions for automotive professionals. Digital Dealer events deliver the largest array of speakers, peer to peer opportunities, and exhibit hall offerings – all carefully designed to impart cutting edge business strategies. With an audience of the industry's most progressive dealers and managers and the most innovative conference format, Digital Dealer provides the ultimate learning and networking environment.  For more information, visit:  www.DigitalDealerConference.com
Author: