Video is the number one format (Google's 2011 Automotive Shopper Study) to connect with car buyers in today's market. AJ LeBlanc, the managing partner of Car-mercial.com, will review with you a pull (search engine) strategy of techniques and tips on how to make your videos appear on page one of the search engines using video SEO, so that your web presence is maximized on sites like Google, Yahoo, and Bing. Also, AJ will review a push (online "targeted TV") strategy, called "video pre-roll", and how it can help build exposure for your dealership during the average 21 hours of time that an average car buyer spends watching online video each month on their favorite popular national websites. AJ LeBlanc is sharing his expertise with you.
What will you learn and what action items will you take back to the dealership?
1. Learn to properly keyword tag videos.
2. Learn about video pre-roll overview and processes.
3. Learn about the do's and don'ts of video SEO.
4. Learn about video pre-roll's impact on local car buyers.
5. Learn about video content ideas and applications for search marketing.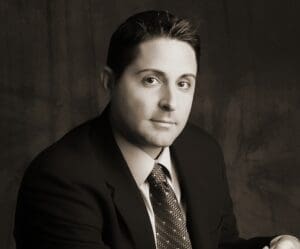 AJ LeBlanc is the managing partner of Car-mercial.com, a digital marketing company that created a proprietary software platform that leads the automotive industry in video SEO. LeBlanc is a frequent contributor to numerous national automotive industry publications and is a leading conference workshop presenter for online video marketing topics.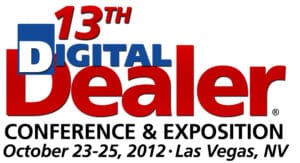 A 13th Digital Dealer® Conference & Exposition Featured Speaker: AJ LeBlanc presents:  Pull Online Video Marketing Strategy: How to use video SEO to engage with car buyers actively searching on the web, and how video pre-roll can build brand awareness and purchase intent on the web, which both generate more visibility to your dealership website.
We're building out the agenda, selecting speakers and topics for more than 100 sessions that are laser-focused on all things digital.
The Digital Dealer Conference & Exposition is the premier educational conference and expo dedicated to Internet and technology solutions for automotive professionals. Digital Dealer events deliver the largest array of speakers, peer to peer opportunities, and exhibit hall offerings – all carefully designed to impart cutting edge business strategies. With an audience of the industry's most progressive dealers and managers and the most innovative conference format, Digital Dealer provides the ultimate learning and networking environment.  For more information, visit:  www.DigitalDealerConference.com
Author: