Nothing has affected how people buy cars more than the Internet. In fact, you can safely assume that more than 90% of the shoppers who walk into your dealership have done at least some research on the Internet about you, your cars and what people are saying about you. Tori Morandi, manager, industry education at AutoTrader.com, will teach you about why the Internet works as the primary influence to get car shoppers to walk into your dealership. You'll also learn about consumers' mindset, how much and where they spend their time online when they are shopping for a car, best practices for merchandising and the importance of online reputation management. Tori Morandi is sharing her expertise with you.
What will you learn and what action items will you take back to the dealership?
1. Learn how the Internet influences car shoppers.
2. Learn how you can influence shoppers with great merchandising and information.
3. Learn why you need to manage your online reputation.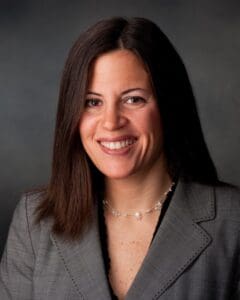 Tori Morandi is the Manager of Industry Education, AutoTrader.com. With more than 10 years of experience as a public speaker and expert trainer, Tori Morandi brings a unique and energetic style that engages audiences and promotes learning. Her presentations for AutoTrader.com cover what's happening in the industry, today's automotive consumer, emerging trends, and what's new with advertising and marketing on the Internet. Previously, she worked with BMW of North America as well as Toyota and Lexus of North America as a training and instructional design consultant. Her dealership experience also includes BDC implementation and development for the Porsche, Audi, Subaru, and Lincoln/Mercury brands.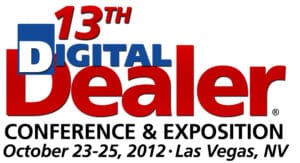 A 13th Digital Dealer® Conference & Exposition Featured Speaker: Tori Morandi presents:  The Fundamentals of Online Automotive Marketing.
We're building out the agenda, selecting speakers and topics for more than 100 sessions that are laser-focused on all things digital.
The Digital Dealer Conference & Exposition is the premier educational conference and expo dedicated to Internet and technology solutions for automotive professionals. Digital Dealer events deliver the largest array of speakers, peer to peer opportunities, and exhibit hall offerings – all carefully designed to impart cutting edge business strategies. With an audience of the industry's most progressive dealers and managers and the most innovative conference format, Digital Dealer provides the ultimate learning and networking environment.  For more information, visit:  www.DigitalDealerConference.com
Author: